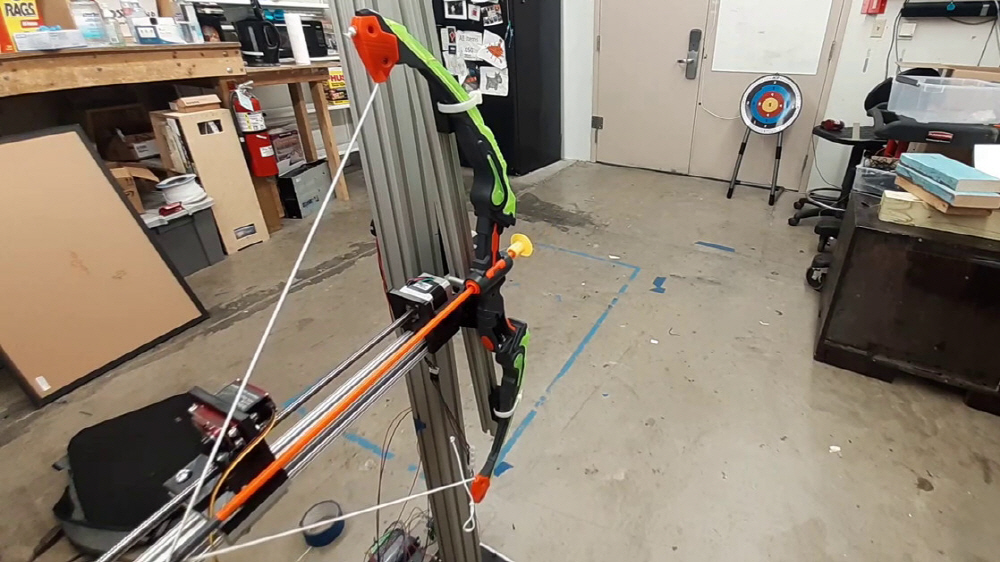 With technological advancements, such as a robot that automatically cuts hair and a giant robot that can be controlled by itself, it is now possible for individuals, even non-company, to develop robots. In the midst of this, an amateur engineer has developed a robot that can automatically pull the bow, focus on image recognition, and shoot accurately.
Archery Robot, developed by engineer Kamal Carter, decided to develop a robot that shoots arrows accurately while practicing bows. I use the camera. The central RGB camera can measure the focal color and position, and the left and right infrared cameras can measure the distance to the target.
In order to aim and attack with a bow and arrow, up-and-down movement and back-and-forth movement of pulling the string are required. It is this device that draws the string. It is a structure in which the string is pulled to the back and when it is pulled a certain distance, the string is hung and shot. It also allows the bow angle to move up and down.
A front-mounted camera measures the focus position and depth. All control is done by Arduino. The bow he actually uses is not the first one he has, but something similar to the archery bow. Pull the string, measure and analyze the force, measure the distance, and adjust it to aim at the target from any angle.