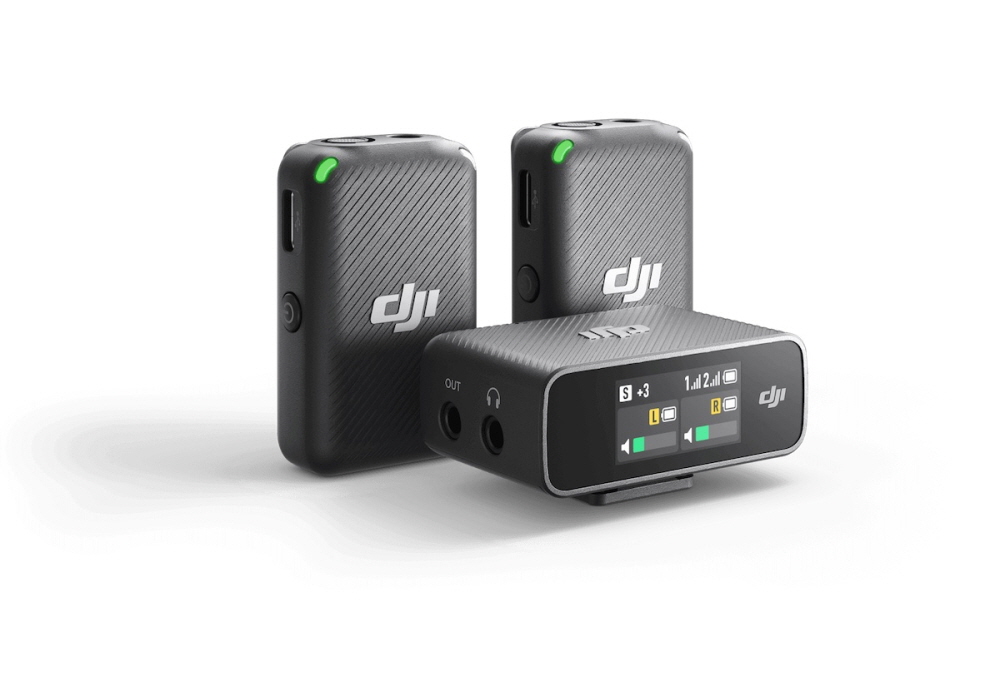 The DJI Mic is a dual-channel recording wireless microphone from China DJI, well-known for its drones.
This product, which will go on sale in January 2022, is a system that combines two transmitters and a receiver with built-in microphones for wireless dual-channel recording. It is possible to transmit audio up to 250m away by 2.4GHz band wireless communication. This way you can record from two different locations. The transmitter's built-in microphone is omni-directional, so it can handle multiple-person interviews.
The transmitter comes with storage for up to 14 hours of recording, which can be used as a backup of your old files. The battery operation time is up to 5 and a half hours for the transmitter and up to 5 hours for the receiver, up to 15 hours including the charging case. It is also convenient to pair right away when you take it out of the charging case.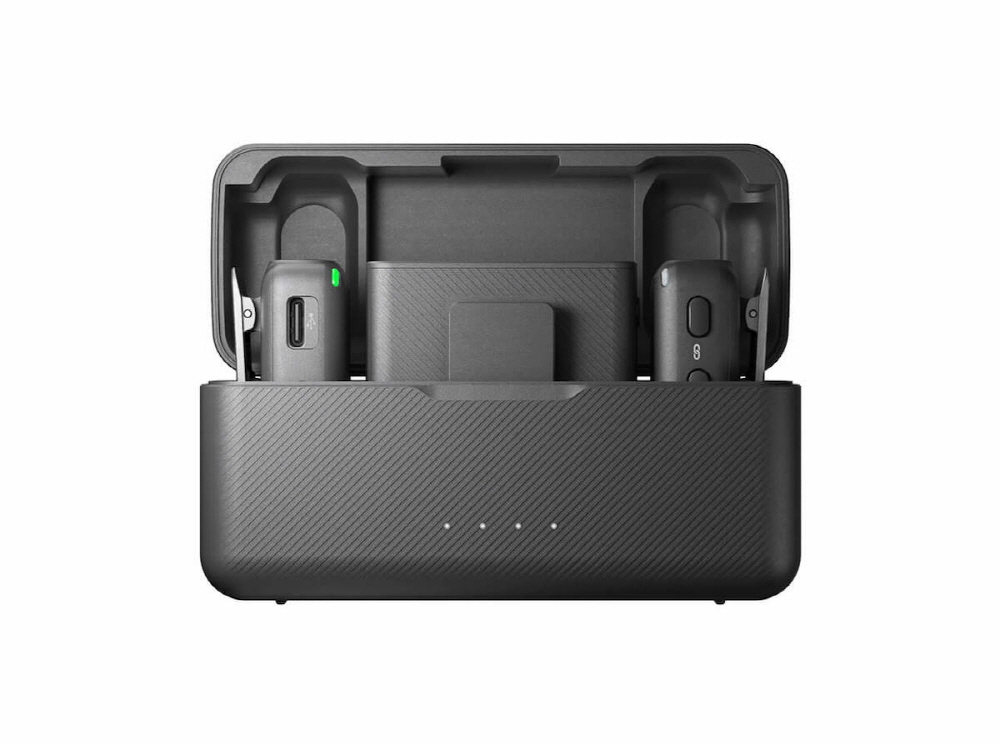 The transmitter is equipped with a clip, so it can be attached to clothing, etc. The receiver can be mounted to a digital camera via a hot shoe adapter. For audio output, it supports USB Type-C, Lightning, and a 3.5mm TRS port. It also has a safety track function that uses the second audio track with the volume lowered by -6dB as a backup.
Wireless microphones are increasingly in demand as personal video production is spreading. The DJI microphone is an interesting product that transfers the data transmission technology accumulated by drones to a microphone. Related information can be found here.