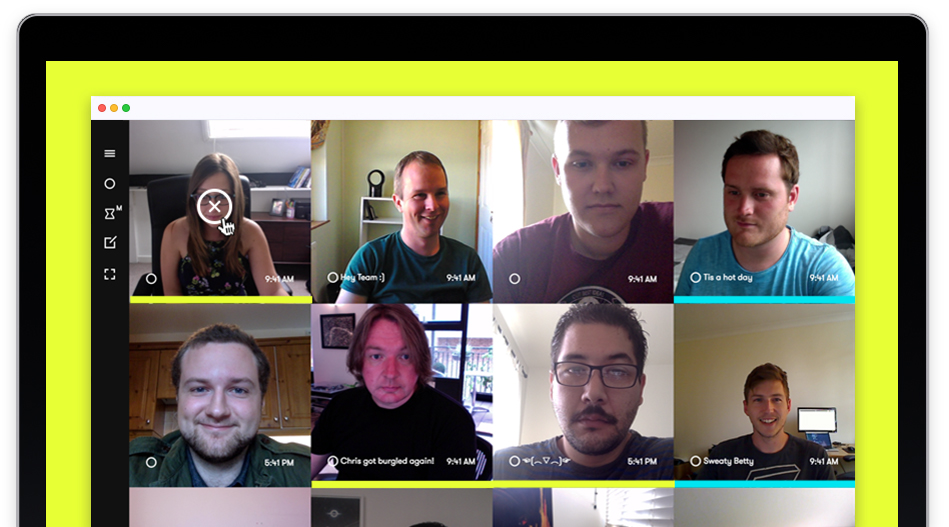 As a result of switching to remote work in accordance with the COVID-19 pandemic, many people will feel the joy of being freed from cumbersome commuting or cumbersome conversations in the office. However, in some cases, monitoring by the company and supervisors is intensified due to the increase in remote work, and there are concerns about protecting employee personal information and diluting the division between construction and construction.
An employee who started remote work introduced an employee monitoring tool called Sneek within a week of remote work. Snacks are turned on at the start of work, and every minute a laptop webcam takes a picture of the employee and is listed in a digital meeting room for the whole team to see. You can start a video call by clicking on a picture of a displayed face, and if you spot someone who's neglecting you, you can send a photo of evidence to your team chat via Slack integrated into Snack.
Snek claims that the software was intended to clone offices. CEO Del Currie understands 100% that many people think this is an invasion of privacy, but Snack is not a solution for anyone who feels that way, thinking of colleagues as good friends and wanting to maintain relationships while working together. He said there were a lot of teams.
Employee monitoring tools like Snek were a niche market with relatively little demand before the COVID-19 pandemic. However, starting in the spring of 2020, the situation has changed dramatically as many companies have adopted remote work, and employee monitoring tools have received a lot of attention. ActivTrak, a major player in the employee monitoring tool industry, said that the number of clients previously 50 increased to 800 in March 2020, and has continued to grow due to COVID-19, and now has 9,000 contracts with customers.
Employee monitoring tools provide services to monitor employee online activity, evaluate productivity, and track screenshots, keystrokes, and log browsing. It is said that tools that can be used not only on PCs but also on mobile devices are emerging by providing voice recording functions or remote control of employee PCs through a PC.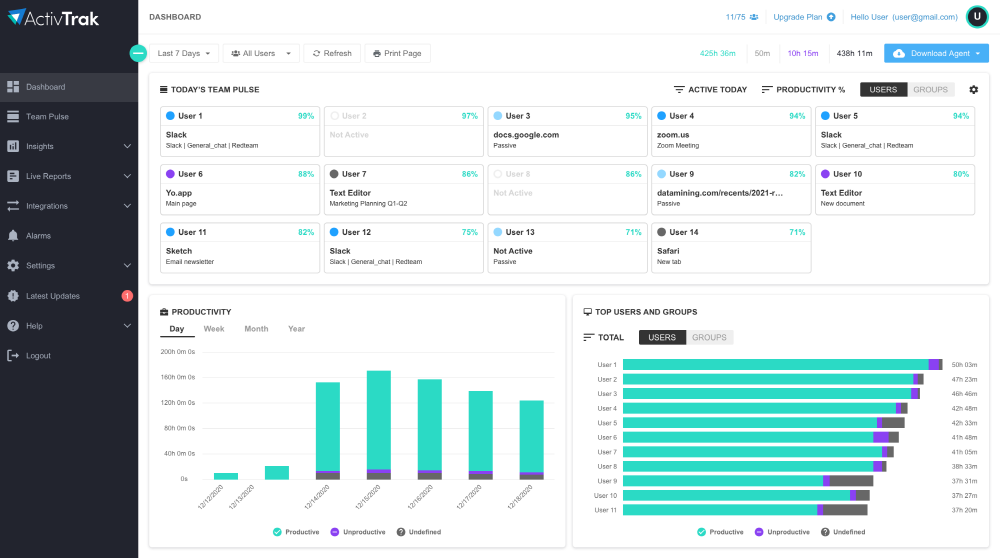 Also, companies don't necessarily use dedicated employee monitoring tools, but work with their in-house IT department to monitor their employees, such as flagging emails with specific words. For example, a company could monitor emails containing the words recruiter and salary to detect when a specific employee is looking for a job.
In this trend, online monitoring and productivity-related research are also becoming active. A study conducted by a research team at the University of California at the University of California found that when employees were informed that their employer was monitoring their data-gathering workers outside the office, they were more productive than those who did not.
Meanwhile, the 2020 survey suggests that monitoring by companies may hurt worker morale, with three-quarters of workers saying they can't improve productivity while being monitored by their employers.
With the rise of employee monitoring tools, the situation is changing, and if personal work is performed on a PC equipped with a monitoring tool, there is a possibility that Internet bank passwords or even Facebook messages may be leaked to employers. In this regard, experts say that before the outbreak of COVID-19, the boundaries between work and private life were clear.
Of course, most employers will monitor their employees on the job, not even personal surveillance. However, supervisors and employers may use monitoring tools to check employees outside of working hours. On the other hand, the laws to protect employees are not well established. Related information can be found here.