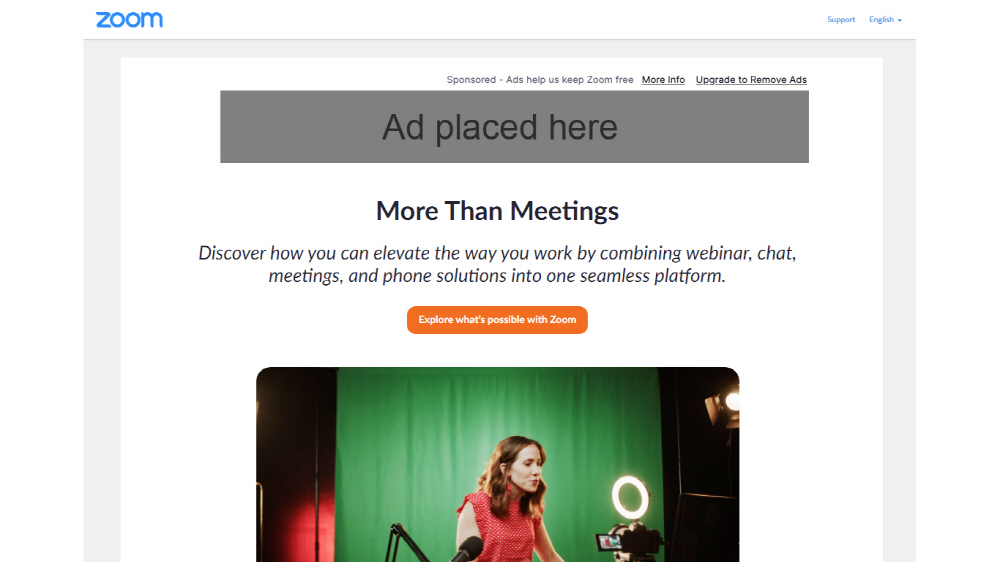 Zoom announced on November 1 (local time) that it is launching a pilot program to serve ads to users through a free basic plan.
Even if you're running ads, you won't always be able to see them while using Zoom. So far, if you join a meeting hosted by another Basic Plan user, it will appear on a browser page at the end of the meeting. Also, the ad is only shown to users of the basic plan in a specific country, but it's unclear where this specific country is.
In an official blog post, Zoom stated that the essence of Zoom is to continuously provide products and services to users, promote innovation and increase value. He also explained the reason for the ad display, saying that he expects this advertising program will continue to provide users with a free basic plan with access to its platform.
The privacy policy has been updated to display ads. Although Zoom may use cookies and similar technologies to display advertisements for products, services, or third-party products within Zoom products, Zoom does not use meeting content and audio for advertising purposes, and uses cookie management tools to prevent ad serving. that it may be discontinued.
Zoom has grown rapidly due to the COVID-19 pandemic, but many are opting for the basic plan, which is available for free. Meetings that can be hosted are up to 40 minutes. A 1:1 meeting takes 30 hours, but is sufficient for personal use. Also, recently, features that are only available in English, but only available in paid plans, are being released to free users. Advertising programs may be required to continue to provide these features. Related information can be found here.