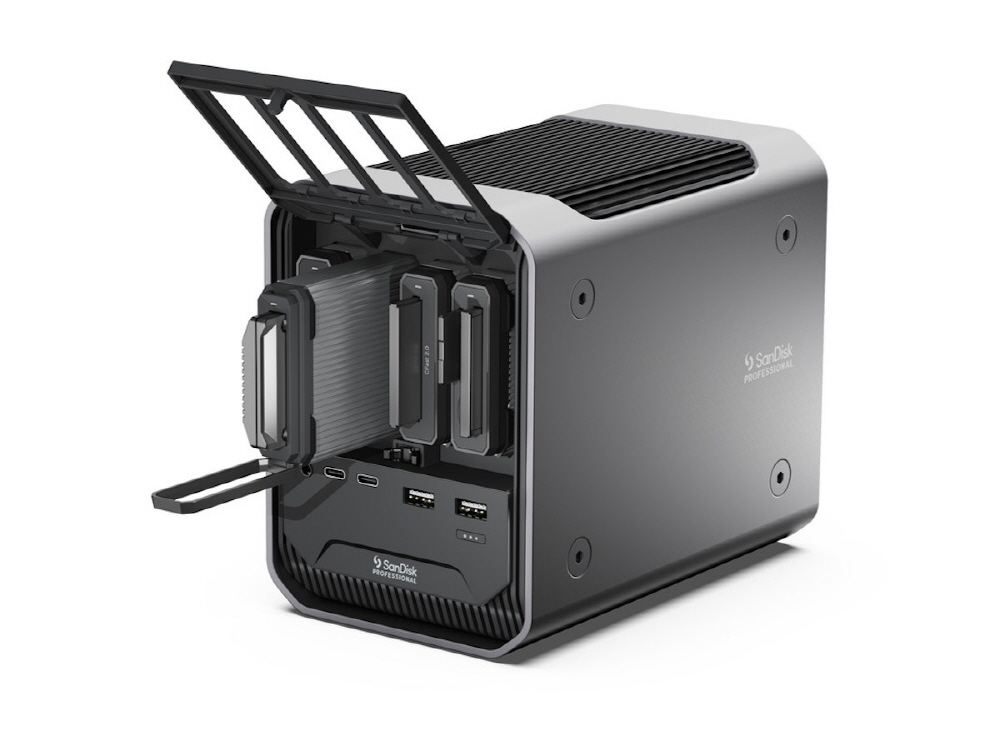 Pro-Dock 4 is a dock that can insert a 4-bay card reader module announced by SanDisk. It has a NAS-like body and 4 bays in the front. Reader modules such as C-Fast, CF Express, RED Mini-MAG, Compact Flash, MicroSD, and SD Card can be inserted here.
The reader module operates by connecting to a PC with a separately sold USB Type-C cable. In other words, you can build your favorite card reader dock by integrating the modules you want in Prodock 4. In addition, a Thunderbolt 3 cable is used to connect Prodock 4 to a PC.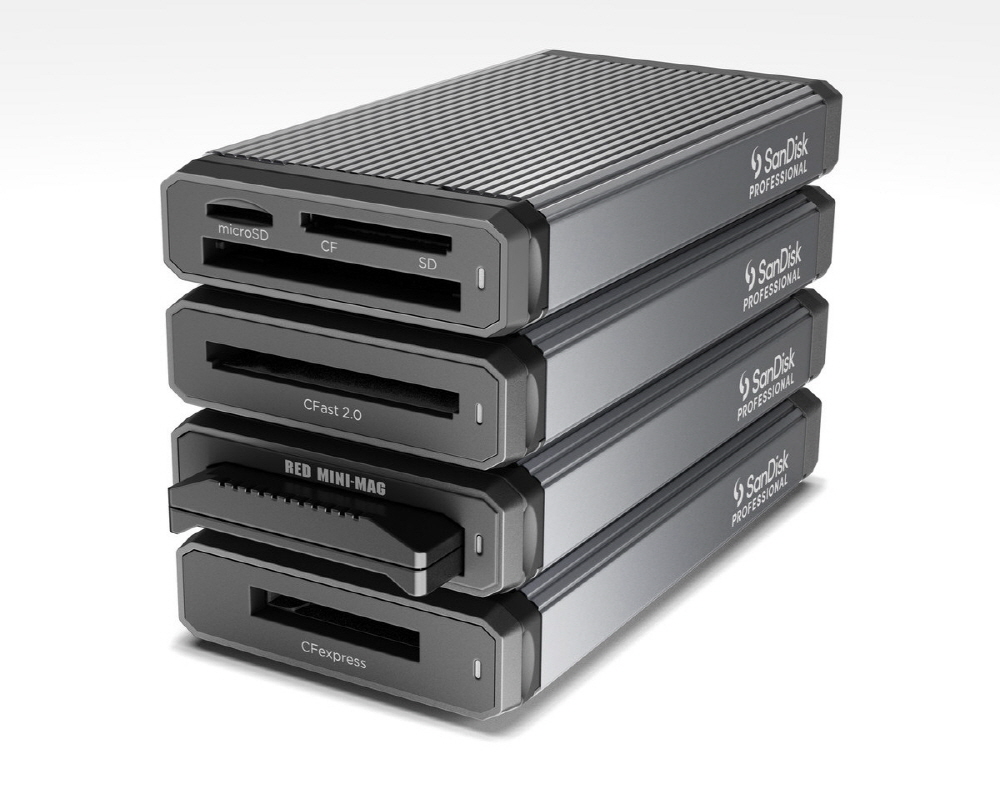 The console price is $499.99. SD, microSD and CF card reader modules are $79.99 and the RED mini-MAG reader is $199.99. Related information can be found here.