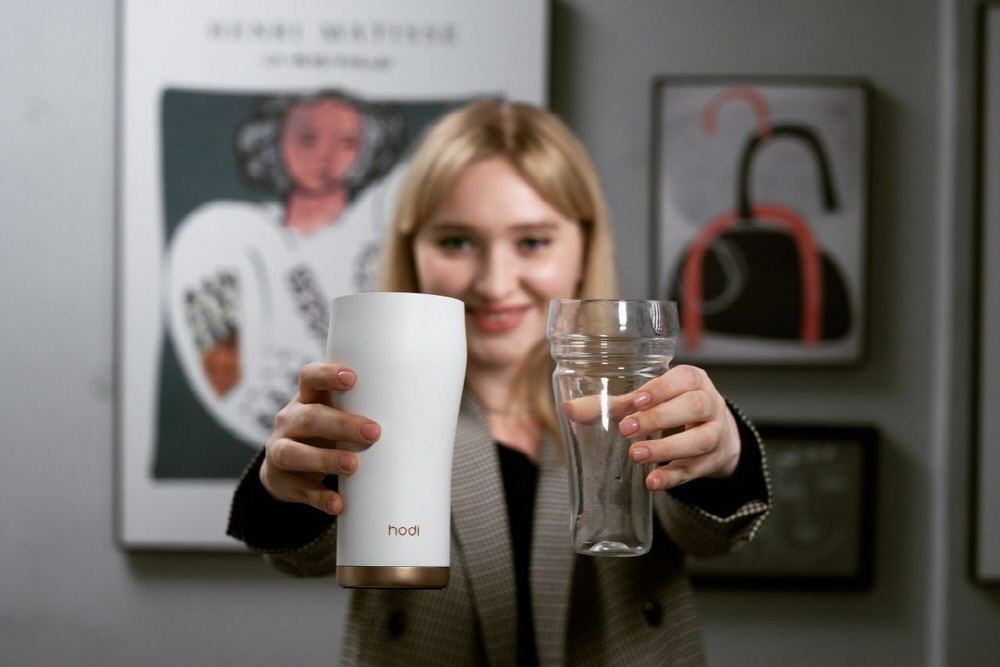 Hodi is a 2in1 ceramic tumbler that supports both hot and cold. On the outside, it is a 473ml mug with a ceramic built-in vacuum insulated inner shield. There is a glass 354ml beer mug inside, and it is a 2in1 thermal tumbler that can be used even if it is removed.
Cold drinks are served when the glass is inserted, and hot drinks are supported when removed. Under any circumstances, the lid with double safety lock can be sealed to keep hot beverages warm for more than 6 hours. In addition, there is a plate for a small amount of refreshments hidden on the floor, and 4 compartments can be treated.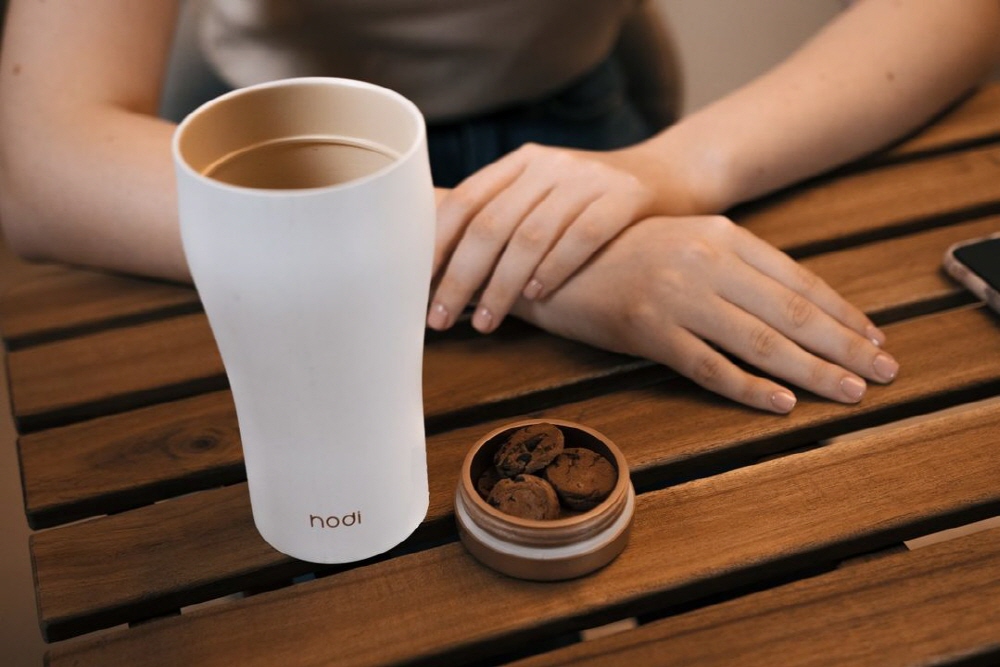 In addition, there is a tea strainer in the lid part, so you can brew green or black tea using tea leaves. This product also raised funds through Kickstarter, a crowdfunding site. More information about the product can be found here.