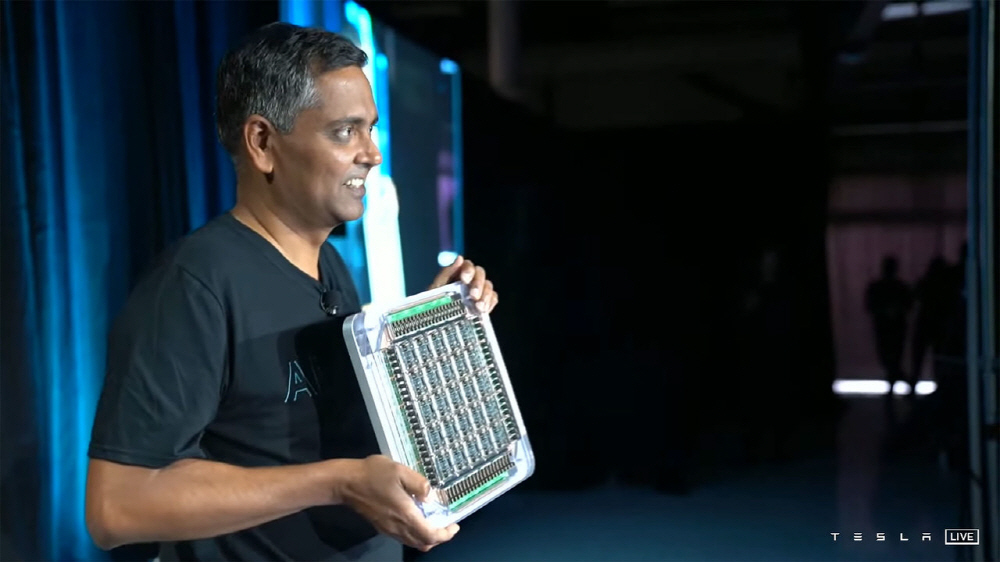 During the AI Day, a new technology presentation held by Tesla recently, Ganesh Venkataramanan, who is in charge of Project Dojo as the senior director of the autopilot division, unveiled the D1 chip for the first time.
Tesla has been using its own AI chip in its car systems since two years ago. Dojo is a supercomputer that drives Tesla vehicles. Since 2019, CEO Elon Musk has only revealed that Dojo is a neural network supercomputer with exaflop processing power, but it was introduced in detail at this event.
The D1 chip is a chip built into the Tesla Dojo system. According to Bencataramanan, it adopts a 7nm manufacturing process and has a processing capacity of 362 teraflops. For reference, the processing power of the PlayStation 5 is 10.3 teraflops. Putting together a number of server cabinets with 120 tiles of 25 D1s put it together would be what Elon Musk calls the Xflop supercomputer.
Learning the ability to specify objects by looking at the video transmitted to the vehicle camera requires a tremendous amount of processing power. The chips used for AI learning are usually Intel or Nvidia, but in the field of AI learning, Tesla products may be ranked as one of the fastest computers.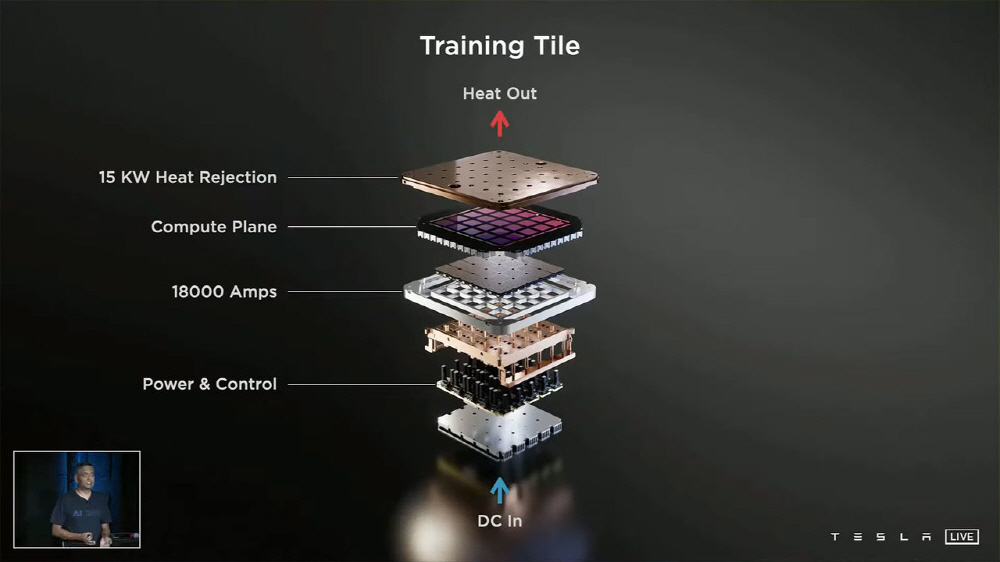 According to CEO Elon Musk, the Dojo operation is scheduled for next year. Of course, the National Highway Traffic Safety Administration (NHTSA) recently announced that it would investigate Tesla Autopilot. The reason is that there have been 11 strange accidents since 2018, such as a Tesla vehicle colliding with a fire truck or police car at the accident site. In the investigation related to the negligence of the front of the autopilot, we plan to investigate the cause of why the autopilot malfunctions at night, targeting 765,000 estimated models from 2014 to 2021. A related question was also asked on AI Day, and CEO Elon Musk joked that a stop sign T-shirt would not stop Tesla cars.
As is well known, at this event, Tesla announced the Teslabot, codenamed Optimus, a humanoid robot with a height of 170 cm and a weight of 56 kg. A robot that can lift up to 68 kg and free humans from dangerous simple tasks, the prototype aims to be released next year, but CEO Elon Musk joked that everyone could run away at a speed of 8 km/h because his legs were slow. Related information can be found here.