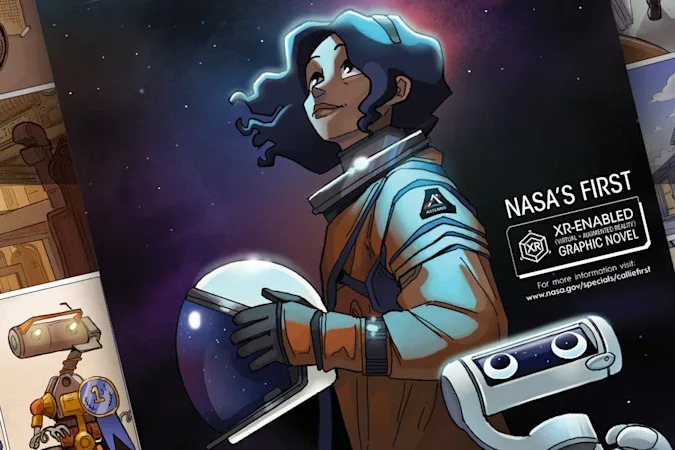 In the United States, various events were held to commemorate National Comic Book Day on September 25th. NASA has also released a digitally interactive novel, First Woman: NASA's Promise for Humanity. The fictional story of astronaut Carrie Rodriguez, a female astronaut on a lunar mission, tells the story of her achievement of the historic feat of realizing the first lunar walk as a woman and a person of color in Project Artemis.
This work is a 40-page comic version that contains NASA technology used for space travel, landing, and moon exploration on the moon, and can be read in a browser or downloaded as a PDF file. The audio version can be played through Soundcloud.
The digital version provided as a mobile app provides an interactive experience with augmented reality elements, allowing readers to search for the Orion spacecraft and the moon in 3D. In addition, you can earn or enjoy badges depending on conditions, such as playing or watching a game or video.
The purpose of this work is to make the next generation of astronauts interested in space. To this end, it is said that the contents are designed so that space fans of a wide age group can enjoy STEM education with friendly contents. In addition to English, NASA plans to offer a Spanish version as well. Related information can be found here.