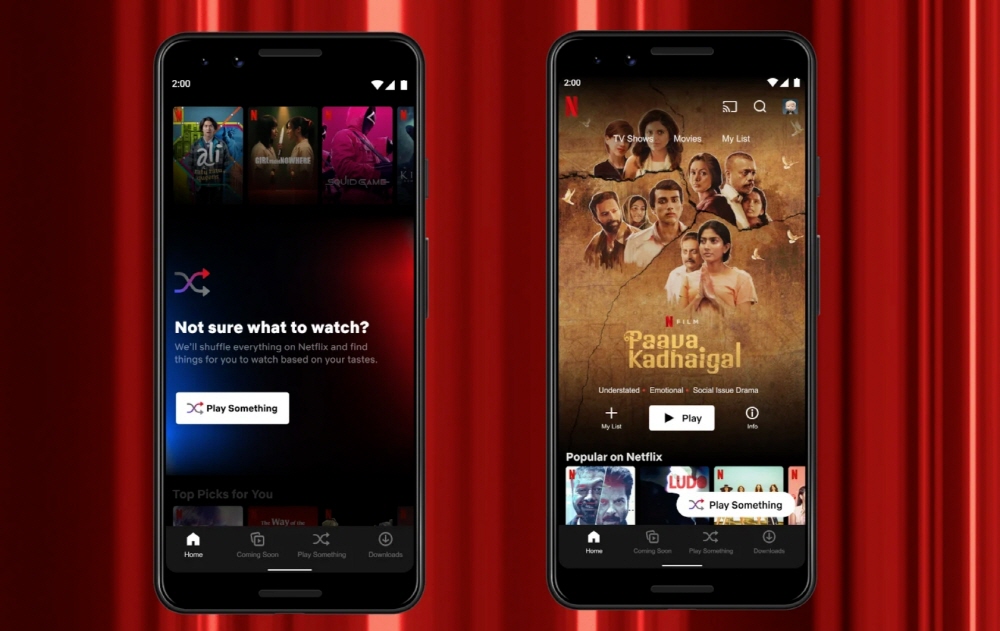 On October 4 (local time), Netflix announced that the Play Something feature, released by Netflix in April for its corresponding TVs, is also being introduced to Android worldwide. Accordingly, the deployment starts sequentially from the 4th day.
Random play means that Netflix selects and plays a work that suits your taste based on the work you have watched in the past. There is a possibility that you will come across a work that you have not yet seen or that you have not chosen. Also, if you choose to see another work that appears when playing, you can select another work again. In the Android version, it can be used as a floating button displayed on the app.
It's not available on iOS, but Netflix says it will start testing on iOS in the next few months. A Netflix spokesperson said in a statement that shuffle helps Netflix members find new shows and movies when they don't want to decide on anything.
In addition, Fast Laughs, which was released for iOS overseas in March, is also available on Android. Short comedy scenes gathered from movies and dramas are displayed in full screen vertically, like TikTok. Target markets include the United States, Canada, United Kingdom, Australia, Ireland, India, Malaysia, the Philippines and some other markets. Related information can be found here.