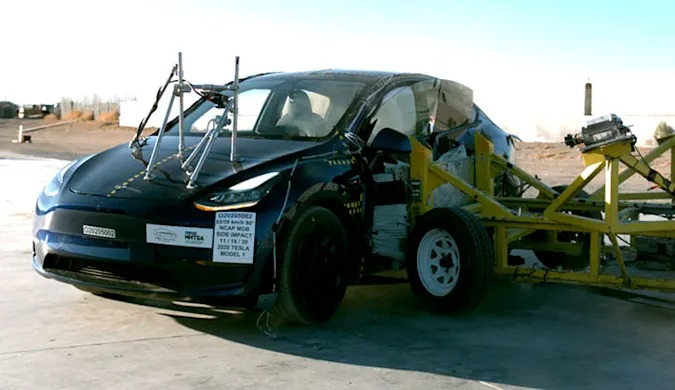 Tesla has reported a recall in the US for 2,791 Model 3 and Model Y models produced in 2019-2021. It is said that there is a possibility that part of the suspension may come off the body frame of the target vehicle.
Tesla will mail a notice to owners of the affected vehicles by December 24, but requires them to first notify them of the recall by email and then contact Tesla Service. The part in question is what is called a lateral link to keep the body-wheel positional relationship in the correct position when the suspension is activated. If this function does not function, the wheel camber angle according to the suspension movement cannot be maintained correctly, so straight-line stability or alignment madness occurs, and stability is impaired when driving. Since it is not a part that supports the wheel itself, the tire does not come off, but the unnatural vibration of the body may occur, making it impossible for the driver to drive safely.
In terms of scale, this recall is smaller than the recalls so far, such as targeting 135,000 units conducted in the United States in February. However, the missing suspension parts are related to safety.
For reference, Tesla recalled 6,000 units this year due to the problem of loosening of the brake caliper bolts, 12,000 units due to incomplete adhesion of the roof trim and peeling off problems, and 9,000 units in November 2020 due to internal component adhesion problems. Related information can be found here.