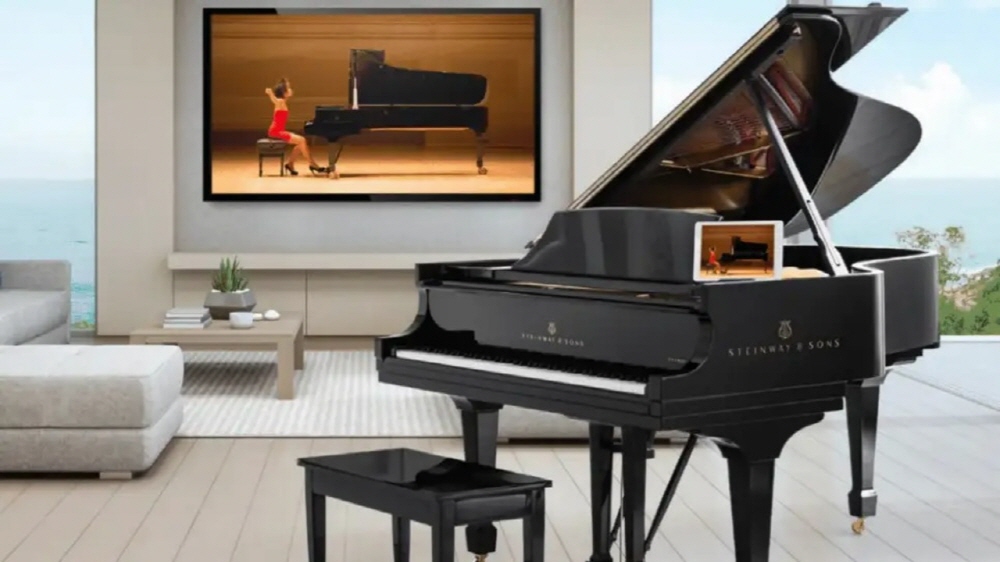 Spiriocast was introduced by Piano Conglomerate Steinway & Sons as a feature that allows live performance to be streamed and reproduced in real-time on its auto-playing piano, Spirio.
The automatic piano itself is not new and has been around for more than 120 years. This intriguing and intricate device played automatically by reading a punched roll of paper, but Yamaha also tried to digitize it, introducing the Disklavier in the 1980s.
This feature is first introduced by Spirio | r(Spirio | r) and later in 2022 on other Spirio models. In addition, the company's Spirio series, released in 2015, accounts for nearly half of the company's piano sales. Since the Spirio series has built-in technology inside, it looks like a normal piano from the outside, but it comes with an iPad, so the smart instrument function is operated by an app on this iPad. You can also enjoy the playback function for research recording and editing, and a library of more than 4,300 songs that can be accessed and played at any time. It's like Spotify, played by the piano itself instead of listening to the recorded sound.
Spiriocast, a new function that can deliver videos, sound sources, and performances to the cloud in real time, is also operated with an iPad. These can be released to the general public or viewers who own a Spirio piano, and in the latter case, the Spirio piano reproduces the performance in real time. It is said that the most suitable Spirio model is $100,000, and if functions such as performance recording and Spiriocast are added, it is said to be $200,000. Related information can be found here.