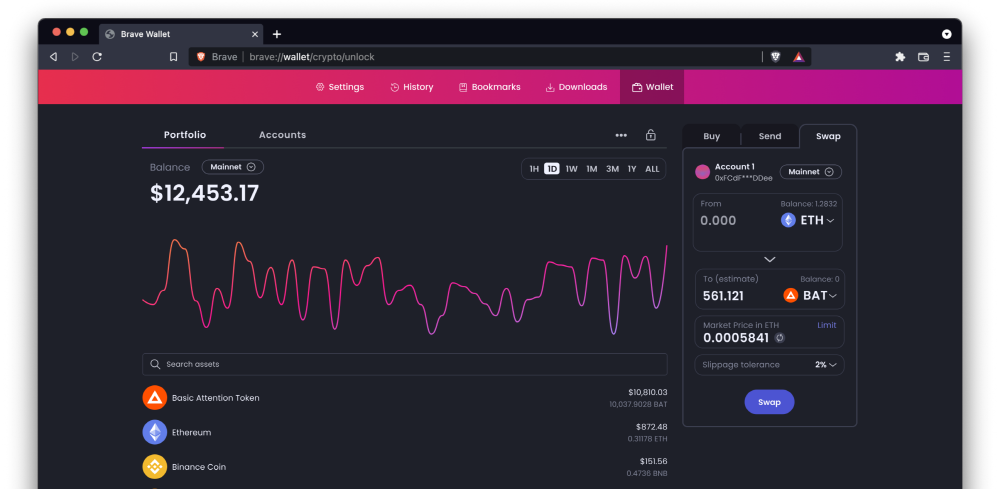 Web browser Brave released Brave Wallet, a cryptocurrency wallet for desktop version, on November 16, 2021. Users can experience buying and selling some crypto assets, storing NFTs, and accessing websites with built-in blockchain functions.
Brave previously launched a crypto asset wallet that adopted the Ethereum wallet MetaMask. The Brave Wallet announced this time was built from scratch by the Brave engineering team and natively integrated into the browser.
While browser-accessible crypto asset wallets typically run in browser extensions, Brave Wallet is built-in to the browser, reducing security risks, requiring no additional steps to run, and reducing CPU load or memory consumption. The Brave Wallet is currently only available in the desktop version, but Brave says it will also be available in the mobile app version.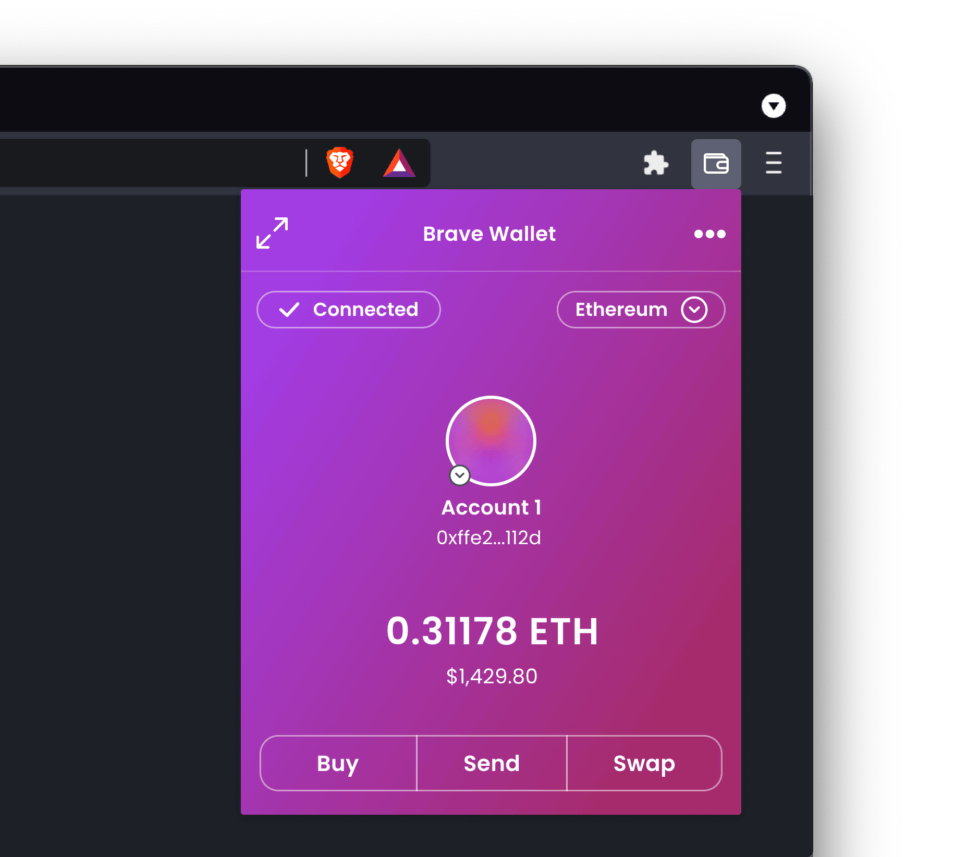 Brave supports mainly Ethereum or Ethereum-based blockchains. Therefore, you cannot buy Bitcoin or Dogecoin through Brave. However, according to Brave, it plans to add support for other blockchains, including Bitcoin, in the future.
Brave Wallet allows users to connect with hardware wallets such as Trezor or Ledger or various wallet services, so that users can manage crypto assets with Brave Wallet following their wallets. In addition, you can check the market data of CoinGecko, a service that analyzes and provides cryptographic asset data, in real time through Brave Wallet. Brave users will also be able to access Web3 decentralized apps (Web3 DApps) using blockchain technology.
According to Brave, applications using blockchain have played a major role in the crypto asset boom, but this rapid growth is not without difficulties. One of these is that all crypto assets depend on browser extensions. It does not require any and is browser-native, so there is no performance or security risk while maintaining the core functionality of the popular crypto wallet. Initially, he added that it would provide a high-performance, secure wallet to anyone looking for a crypto-asset wallet without extensions. Related information can be found here.