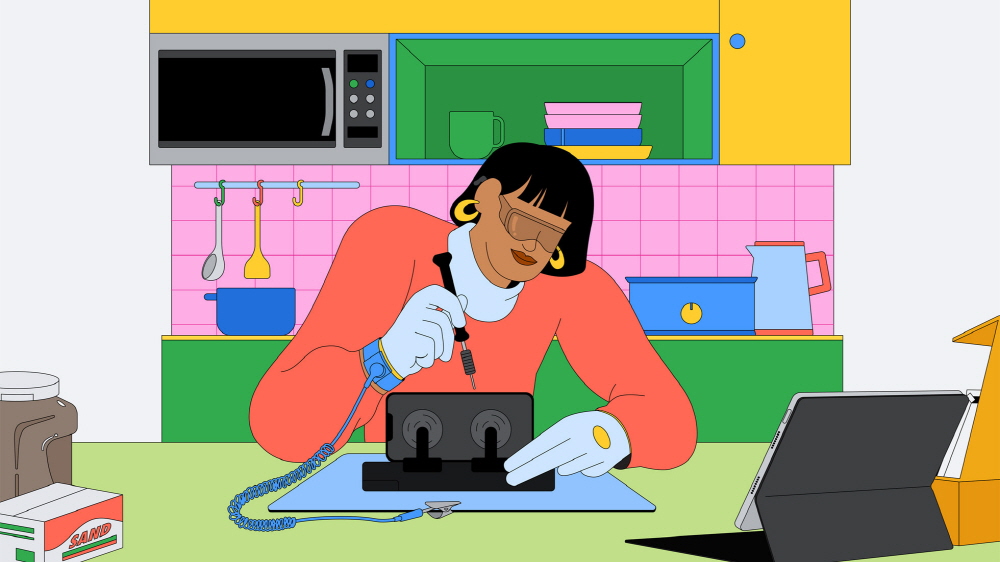 Apple has announced that it will launch its Self Service Repair program in 2022, which sells parts and tools for repairing iMacs and Macs on their own. In the past, repairs could not be done without going through an Apple store or a third-party repair shop, but now you can repair your iPhone or Mac at home through parts or tools.
Apple has so far limited the three methods of repairing a broken Apple product: sending it to Apple, requesting it to the Apple Store, a directly managed store, or requesting a dealer registered as a regular service provider. Meanwhile, there has been a growing movement to claim that anyone has the right to repair their own products.
Although the movement to legally guarantee this right to repair is spreading and limited, the related law came into effect in July 2021 in the UK. At the same time, it was reported that President Biden of the United States had ordered the drafting of regulations banning manufacturers from restricting their rights to repair.
After that, Apple announced that it would start a self-service repair program in 2022. The repair target is the iPhone 12 series and iPhone 13 series, and it is said that in the future, Macs with M1 chips will also be covered. The self-service repair program will be available in the U.S. in early 2022 and will be available in other countries during 2022.
The only things that can be repaired are the iPhone display, battery, and camera. Other repairs are expected to be addressed in the second half of 2022. If you want to be able to repair your iPhone yourself, you must first review the repair manual before applying, and then order genuine Apple parts and repair tools from the online form. Users who recycle and return used parts after repair can receive a refund for the purchase price of tools and parts. Parts and tool prices were not disclosed.
Apple explains that its self-service repair program is aimed at technicians with the knowledge and experience of repairing electronic devices. In the past three years, Apple has nearly doubled the number of its original parts, tools, and service stations available for repair, Apple said, adding that it will offer options for those who want it.
iFixit, which repairs electronics, including iPhones, is one of the companies that has claimed the repair rights to Apple. The Apple announcement was also welcomed as a surprising concession. In addition, the fight with Apple was the first time that the Apple iPhone repair manual was released, saying that the iFixit co-founder Kyle Vince tried to repair his iBook but refused to release the service manual. It is the same as the information provided to the company, but it is expected that it has been rewritten in consideration of general users.
Of course, he pointed out that the self-service repair program announced by Apple this time is not the open source of repairs that iFixit and others have been demanding for repair rights, and insisted that the limitation of purchasing parts directly from Apple is still seen as support. Related information can be found here.