Artificial intelligence is now expected to be applied regardless of the field. China is no exception. It can be seen from a report that investigated how China is pursuing strategies for achieving artificial intelligence strategies. According to the report, written by Chinese artificial intelligence researcher Jeffrey Ding, China has expressed its intention to promote China as a science and technology powerhouse at the Chinese Communist Party Congress in October 2017. In this process, the development of artificial intelligence is considered essential.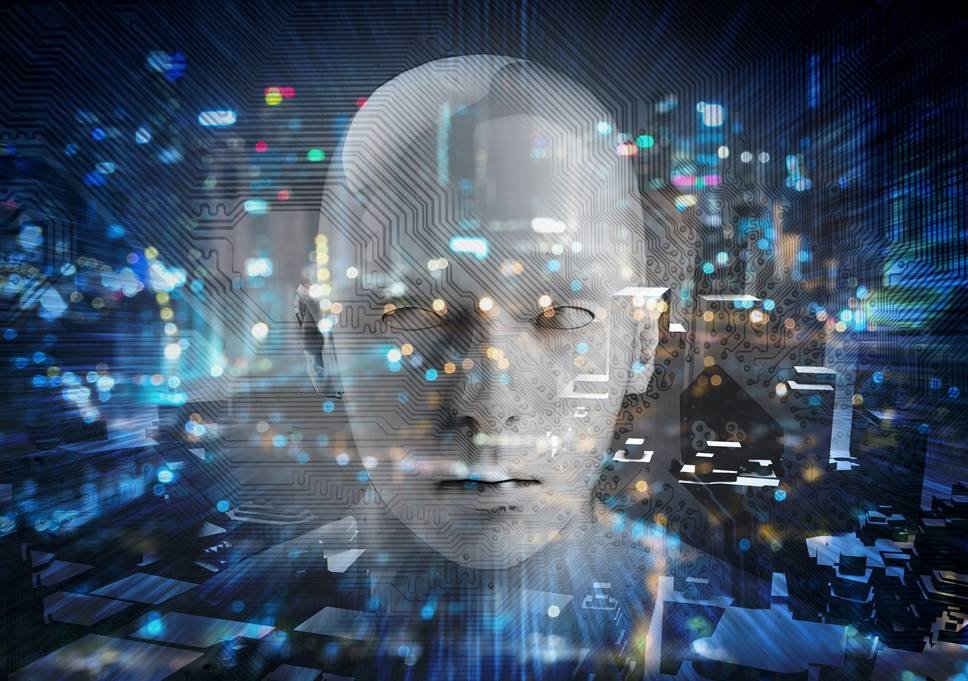 In fact, China expressed its intention to focus on the development of artificial intelligence technology, such as the announcement of the next generation artificial intelligence development plan by the State Council last July. In 2030, China's artificial intelligence core companies will increase their total output from $ 150.8 billion to $ 1.5 trillion.
The Chinese government has selected 69 major industries in 2016 through the thirteenth five-year plan for national strategy and emerging industry development. As of the end of 2016, the total output of artificial intelligence-related companies in China is 15 billion dollars. And will increase it by 10 times to $ 150 billion by 2020. The robot industry development plan written by the National Development and Reform Commission of China also includes artificial intelligence as one of the areas to be focused on from 2016 to 2020.
China is currently lagging behind other countries in its own artificial intelligence technology, but in 2020, the total output of artificial intelligence enterprises totaling $ 150 billion, and in 2025 to $ 750 billion, the goal is to become the world's highest level. By 2030, the company has achieved an ambitious goal of achieving a total production value of $ 1.5 trillion and becoming the center of innovation in the global artificial intelligence industry.
China is also concerned with the development of artificial intelligence in other countries. Tencent and others have announced that the United States is clearly a pioneer of the global artificial intelligence industry and is introducing advanced policies and the EU is expected to announce the Human Brain Project in 2013, In the field of research, the most important part is that Japan has been a robotic powerhouse for the past 30 years and has the largest number of robots and robots in the world. He added that the UK is also likely to be a leader in artificial intelligence regulation as a global leader in the ethical standards of artificial intelligence systems.
In this regard, China has a perception that its country is now a country of artificial intelligence. For this reason, I think that the artificial intelligence strategy of China is the follower of the artificial intelligence system.
China is actively supported by domestic enterprises. Government-funded aid for AI start-up in China has already exceeded $ 1 billion. The number of AI-related companies receiving government support is 69%, more than 51% of the US. The actual grant period is 10 months on average, which is five months earlier than the 15-month period in the United States. China intends to rapidly grow its own artificial intelligence companies.
China has also made long-term investments in hardware essential to artificial intelligence. Chinese companies are also active in acquiring overseas semiconductor companies. In September last year, a Chinese company agreed to acquire a German semiconductor company, but the Chinese companies are being checked against the US because of security reasons. But China has a high rate of development, at least in the supercomputer sector, with 167 units over the United States. It is unclear as well as the degree to which the computer contributes directly to the field of artificial intelligence, but it is possible to think of the possibility of operating an artificial intelligence application as a supercomputer.
The artificial intelligence plan established by the State Council of China focuses on collecting talented people. According to a 2007 plan to invite talented people from all over the world to China, Andrew Yao, a professor at Stanford University, gave up US citizenship and became a naturalized person in China, a professor of quantum computer research, Invited to Shanghai. Also, the IBM Supercomputer, Watson Researcher Liang Ji Zhang, has also achieved success.
The plan was led by the government to give incentives to outstanding researchers. In China, however, private companies are actively attracting talent. Many Chinese companies are active in exploring overseas corporate engineers. It is not the top-down policy of the government, but the individual companies are pursuing profits. In addition to government-led initiatives, China is attracting talented people through both of these methods.
Another problem is hardware. When it comes to developing artificial intelligence, it is pointed out that processors and chips that have high initial costs and time-consuming manufacturing processes are a bottleneck for the Chinese artificial intelligence industry. As of 2015, China's semiconductor market share is only 4%. There is a long way to go in America 50%. For GPUs optimized for artificial intelligence algorithms, China relies on competitors and far away global companies. Four out of 10 US chipmakers specialize in GPU manufacturing, but none of the 10 Chinese chipmakers specialize in GPU manufacturing.
China, on the other hand, has a wealth of data needed for machine learning. Compared to the EU and the United States, China is relatively loose in its personal regulations, allowing companies to collect vast amounts of data and use them for research through government. Chinese intelligent companies can use this vast amount of data to run machines. However, the Internet in China is closed. If you only rely on the data in the platform in China, there may be data deviation.
Even in the development of artificial intelligence algorithms, China has yet to follow developed countries. Chinese researchers are able to replicate advanced algorithms quickly, but they are lagging behind the US and UK in algorithmic basic research. It lacks the ability to directly develop innovative algorithms.
Moreover, if China is aiming to become the center of the world in the artificial intelligence industry, an approach to artificial intelligence regulation is essential. The State Council will enact laws and regulations on artificial intelligence ethics and security management by 2025 and plan to establish more comprehensive regulatory and ethical policies in 2030. In November last year, a seminar on artificial intelligence will be held in China, and it is expected to actively review the regulations on ethics and laws related to artificial intelligence.
China will also use artificial intelligence in the military field to maintain its strategic advantage. The People's Liberation Army of China also announced a policy to adopt artificial intelligence in unmanned vehicles. So far, the plan to use artificial intelligence in the military field has been abstract in Chinese papers, but in the future, it is actually planning to combat the influence of US forces in the western Pacific region by actually producing a large number of weapons using artificial intelligence.
Attempts to use artificial intelligence in China continue to increase. Last year, Wuhan, China, announced the plan to construct an AI police station that can fully utilize artificial intelligence and use it 24 hours a day. The AI ​​police station, which was developed by Tencent, uses artificial intelligence, and police officers are not deployed. Most of the residents' services are automated to improve convenience.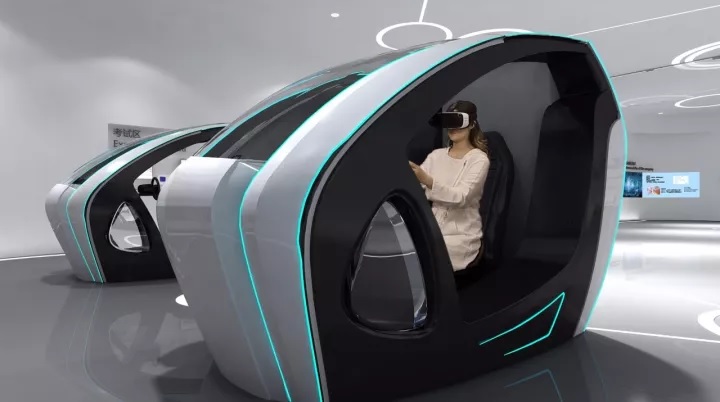 It will mainly provide resident services such as license registration and identification of lost items. Driving simulators can be deployed to receive safe driving instruction, and driver's license testing is done automatically through artificial intelligence. If you pass the exam, artificial intelligence will take a picture of your face and register your license. It is open 24 hours a day, 365 days a year. The license renewal will be done automatically, which will greatly ease the burden on residents.
China, on the other hand, is also a country that is friendly to the social control system that combines artificial intelligence, such as building the world's largest face recognition database and strengthening the local monitoring system. More than 1.7 million surveillance cameras are installed in China. It is aimed at establishing the citizen monitoring system and maintaining security.
Recently, it was reported that Chinese police will introduce a system that can identify suspects through sunglasses with built-in cameras. The sunglasses device, which was introduced in 2017, is equipped with face recognition for personal identification, and it is possible to search the face of a person entering the field of view in seconds, such as at a train station or in a busy airport. Based on the scanned face information, the suspect registered in the database can be viewed and confirmed. In fact, in China, the device was used to arrest seven suspects and arrest 26 people who used the railroad tricked by their identity.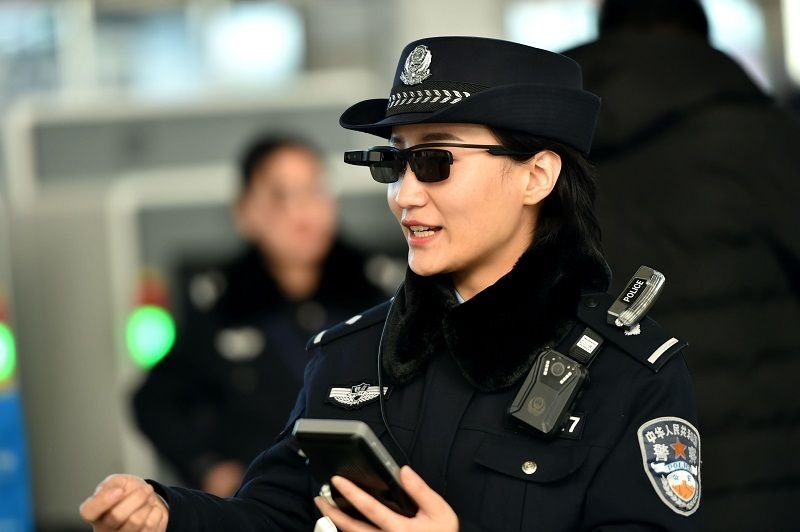 There are problems like this, but the economic benefits of artificial intelligence are obviously attractive for China. It is also expected that China's GDP will rise by 26% if artificial intelligence technology develops. According to the McKinsey Global Research Institute, 51% of jobs in China can be automated through artificial intelligence. In addition, it is expected that the level of productivity can be greatly increased by national integration through artificial intelligence system. However, it is pointed out that it is necessary for the Chinese government to consider the management of society as a whole considering the low-income workers who are at high risk of losing their jobs if the automation through artificial intelligence proceeds.