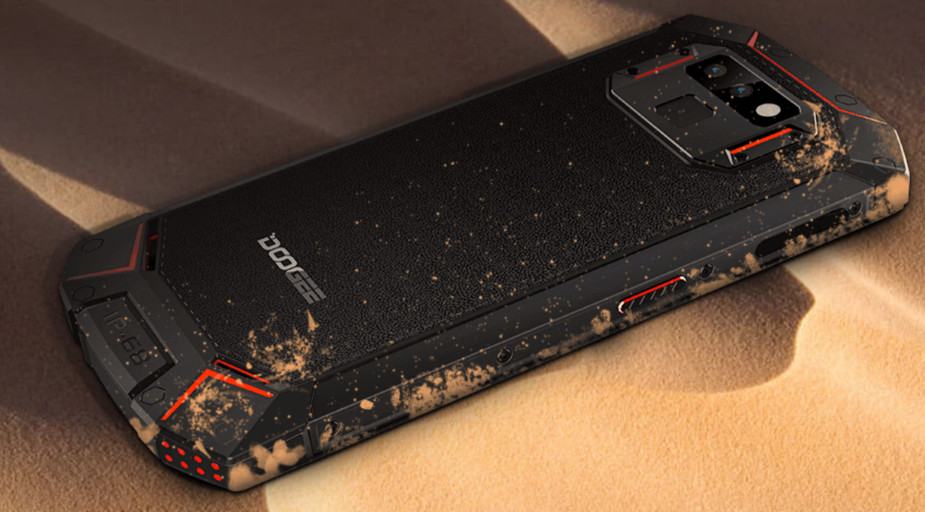 Chinese smartphone maker Doogee announced the S70, a gaming smartphone. Putting The S70 is a rugged product that combines waterproof, dustproof, and impact resistant performance with a variety of features as well as support for pleasant gameplay.
This product can be used anywhere, including the IP68 waterproof and dust-proofing function and the impact resistance that meets MIL-STD-810G military specification of the US Department of Defense. Touch manipulation can be done while wearing gloves. Of course, as mentioned above, the gaming smartphone is attached to the main body of the game mode button. When you press the button, you end all other applications and block notifications and calls in a flash. In addition, a metal plate is attached to the back of the main body, and the internal heat can be effectively cooled.
The SoC has a Helio P23, a 6GB of RAM, and a built-in 64GB of built-in storage. The front and rear of the body are equipped with 5 million and 12 million pixel cameras, respectively, and the built-in battery capacity is 5,500 mAh. It also has a dedicated controller that can wirelessly connect via Bluetooth. It is possible to play pleasant game through smart phone. For more information, please click here .