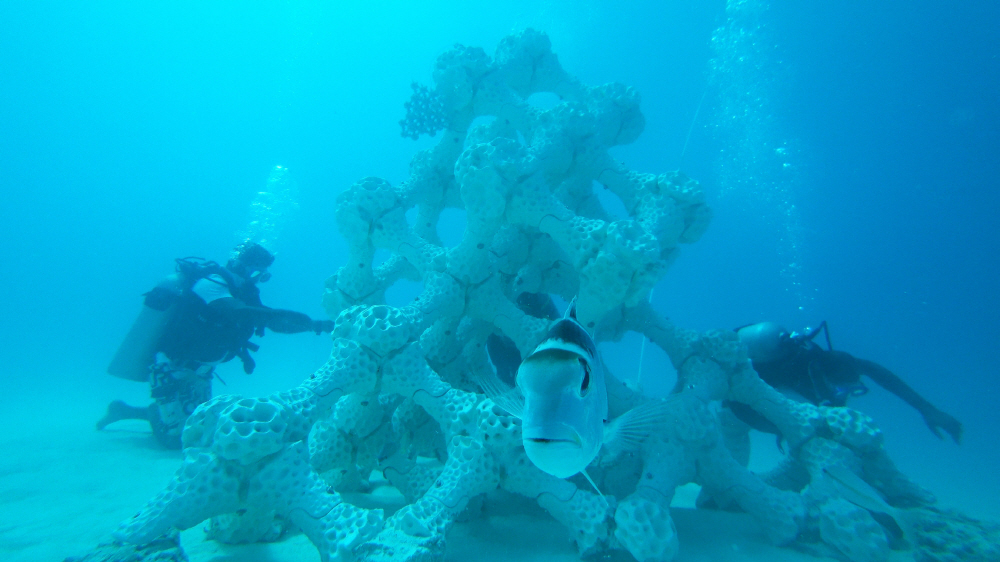 Summer Island Maldives, a resort located in the Maldives, has installed artificial coral reefs in the sea under a 3D printer. It is the world's largest 3D-printing coral reef.
The company that created the artificial coral reef was Australia's Reef Design Lab. Computer modeling was used to design artificial coral reefs as close as possible to the actual coral reefs in the Maldivian waters and output to 3D printers. It is similar to calcium carbonate in coral reefs and is made out of shape, then it is shipped to the Maldives, filled with concrete inside and installed in the sea. The exterior itself is made up of 200 parts, so it has been difficult to assemble it like a Lego.
The project is expected to be a catalyst for coral reef conservation activities through 3D printer output technology. If a natural coral reef covers an artificial coral reef for about a year or two, it will prove successful, and 3D printers can prove more effective than existing coral reef conservation methods. For more information, please click here .