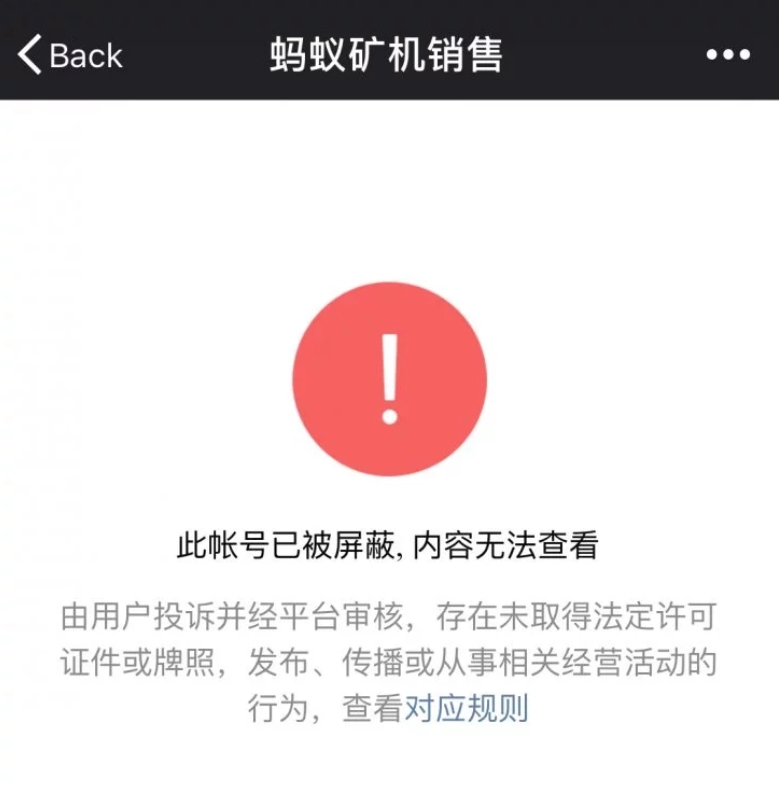 Tencent's social media platform WeChat, which has a billion users, has shut down BitMain's official sales channel, a Bitcoin mining company, on September 10 (local time).
Currently, other accounts, including Wii Chat after-sales service and official accounts, are still active, but the official sales channel running on antminersale will not show content and only rule violation notifications. According to user complaints, we have confirmed that WATTAT has been approved and that unauthorized accounts are releasing related business information to the public.
BitMain customer service representatives did not deny the sale channel ban, but BitMain official accounts and after-sales service accounts are not blocked and can be accessed. The move could be seen in the aftermath of the August banning of passwords and block-chain accounts. In fact, many of the accounts related to ICO were banned.
Recently, Weitzch's actions seem to have made corporate operating accounts more strict than individual accounts. Weatts also banned popular ciphers or block-chain accounts, such as Hubobi News, earlier this month. The Chinese government has been cracking down on passwords on and offline, and it seems that Baidu, Alibaba and Tencent are all involved.