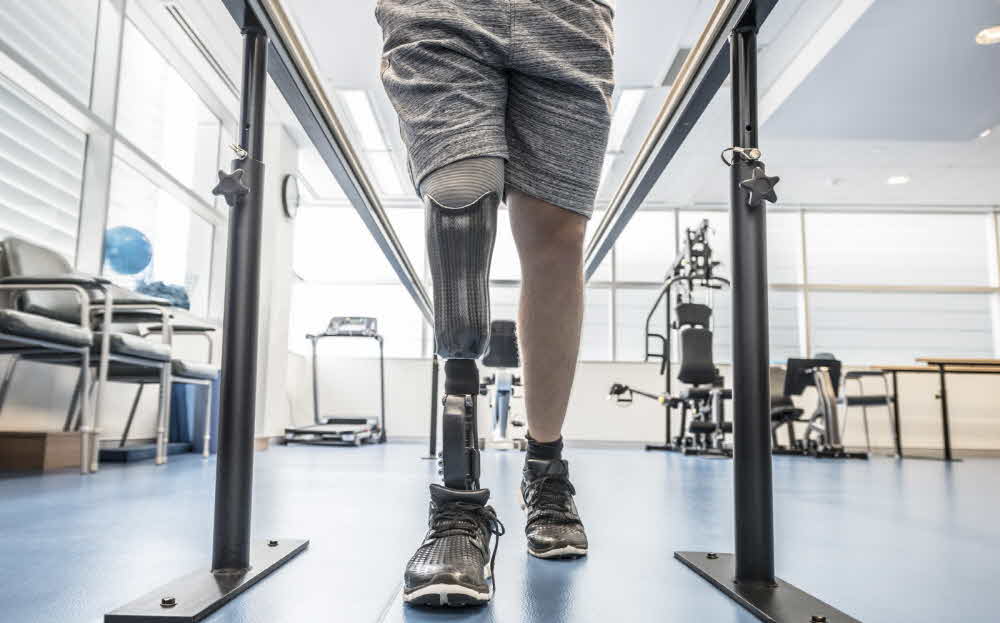 The Hanger Clinic, a company that develops mental health and prostheses, has worked with AT & T to develop a system that can put the necessary data in order to comfortably use the prosthesis through its network. LTE-M A device that can transmit data in real time via a wireless network.
Simply put, it integrates an arsenal accelerometer, a gyroscope and a magnetometer, and delivers these data through AT & T's LTE-M network. It can transmit data in near real time without WiFi or Bluetooth connection.
Based on the transmitted data, various information such as operation speed, impact, direction, and rotation is read and then the fit and balance are controlled. You can think more comfortably. Patients can also directly view some of the measurement data through dedicated apps. Apps can also have video calls to talk directly with the publisher.
If the prosthesis does not fit, the pain may occur or the activity may decrease. If you transmit data in real time, you will be able to expect the benefits such as lowering the amount of activity to be immediately notified to the medical staff. The product is still in its prototype stage, but it is already under testing for five patients. In addition, attempts to utilize LTE-M may become active in the medical field in the future. For more information, please click here .