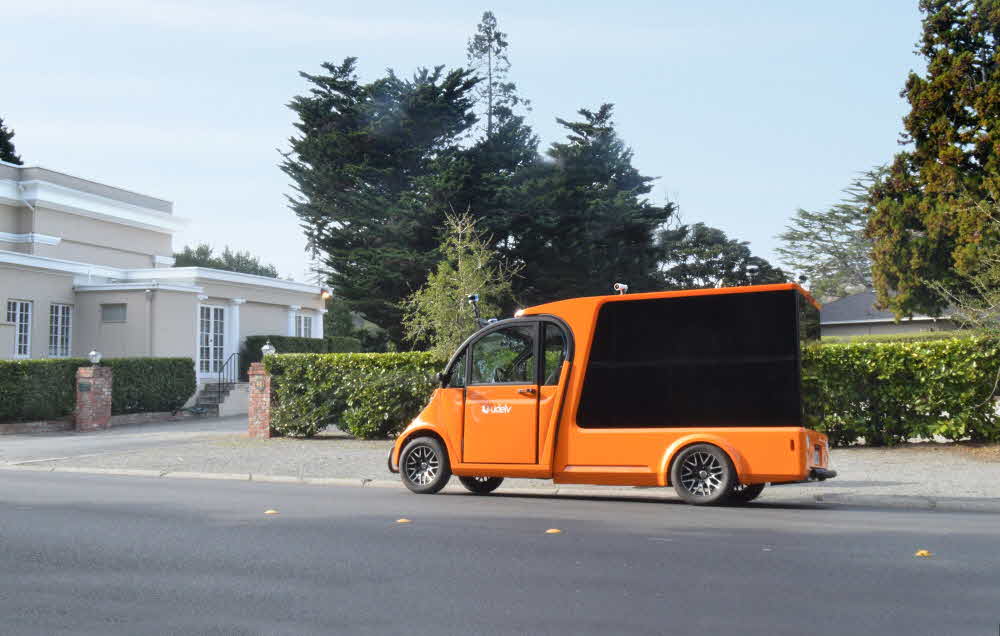 Udelv, the US autonomous start-up, has announced that it will start shipping services in the Oklahoma City area via 2019.
The service is to deliver goods ordered through the app to a self-propelled vehicle at a partner store or store. The delivery vehicle has several storage compartments that look like lockers. When the car arrives near the house, the customer who orders it can operate the app and open the door to receive the goods. Of course, you can also specify the delivery time.
Yudel is currently serving the San Francisco Bay area. Since January, we have been conducting the vehicle management test and have been delivering more than 700 times with the cooperation of the nearby stores. Oklahoma is the first to launch services outside of California. The delivery vehicle can be remotely controlled via Level 4 autonomous drive and can be delivered unattended. In Oklahoma, however, the driver must be in the vehicle until the state authority approves it.
Eudel will prepare 10 delivery vehicles by the end of June next year and will place them in affiliated stores. The company is also planning to acquire new vehicles in tandem with the expansion of its affiliates. The era of autonomous delivery is getting closer. For more information, please click here .