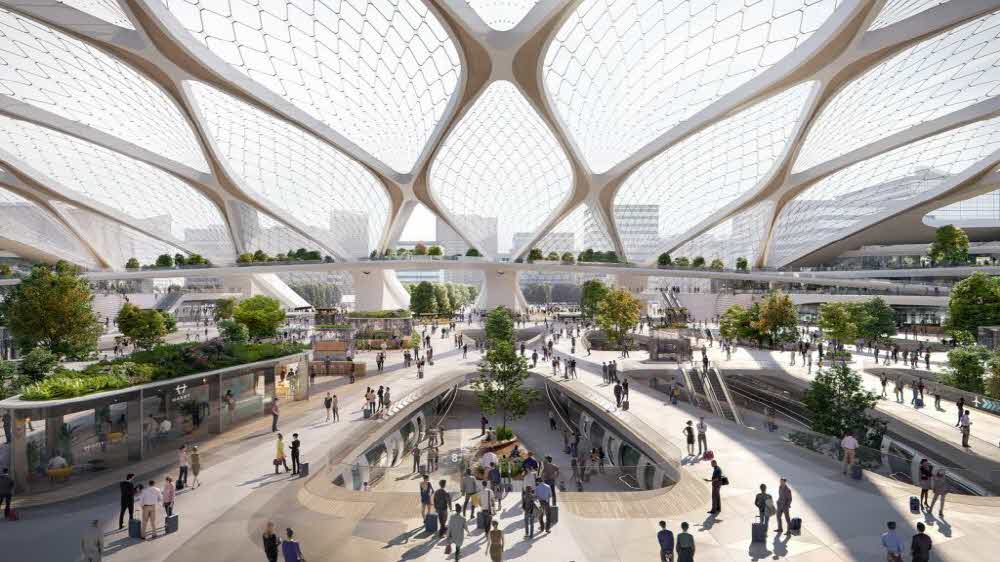 The Hyperloop Hub is a hyper-loop station design concept during HyperSummit in Utrecht, Netherlands. Designed by UNStudio, a design office that also designed the Mercedes museum, the curtain features an open design with sunlight pouring into the station. The idea of ​​combining mosaic-like components to accommodate a variety of sizes from small stations to existing transportation hubs like airports is also interesting.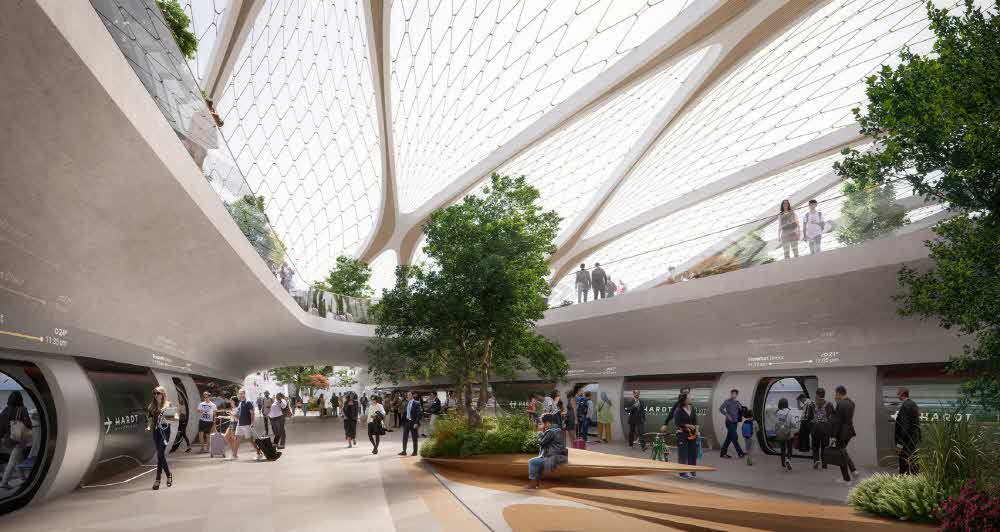 This design concept also gives a glimpse of the hyper-loop. In the United States, it is recognized as the key to solving congestion, receiving attention as a next-generation transportation system. In Europe, on the other hand, it is more than just transportation. By linking directly between cities, you can reduce travel time at super-fast speeds, enabling you to work in new ways and hobbies. And that many economic and environmental benefits can be expected. It is a design concept that considers the effects of hyper-loops on life and economics, beyond the framework of reverse.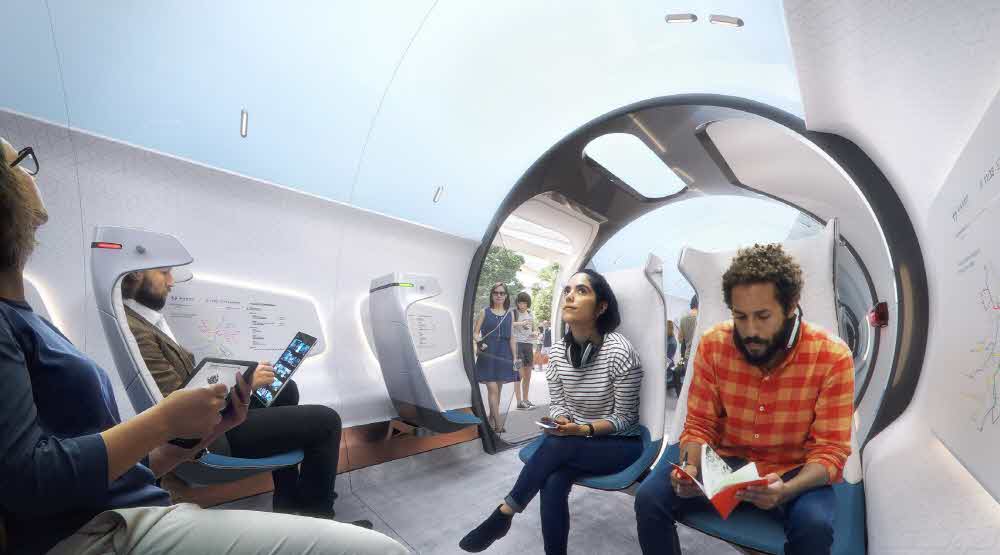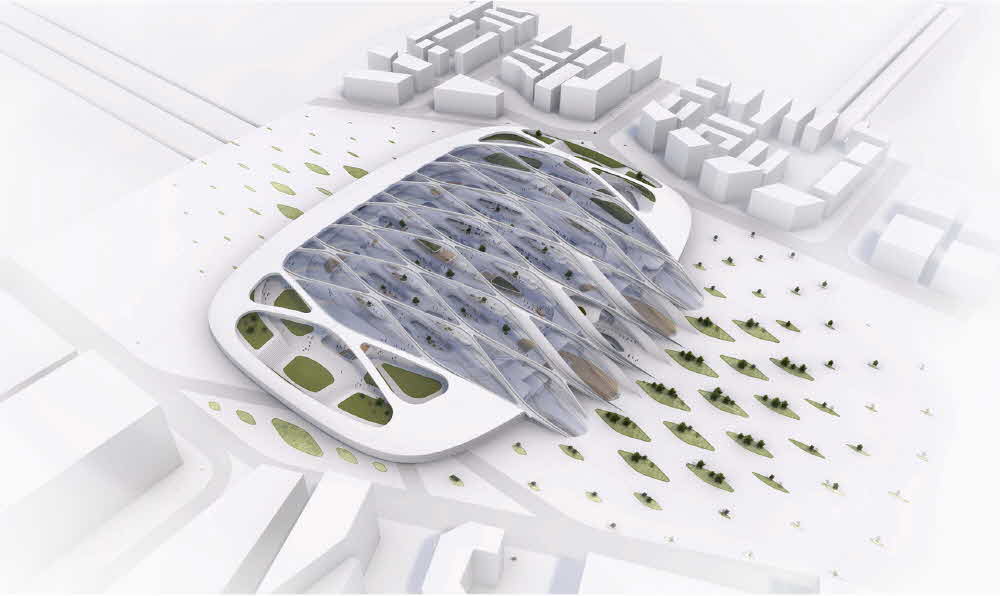 This shortened time can be used to bring the harvested produce to the city center or to the medical field. In this regard, the Hyperloop Station is a market and meeting space, as well as a daycare center and a small park. It is possible to expect potential use as it is a way to combine modules.
In terms of environment, the idea was to operate the station with its own battery. Not only does it supply hyper loop energy through solar panels, it also supplies other energy sources such as autonomous vehicles and buses with surplus energy.
The route using the hyper loop is 450km between Amsterdam and Frankfurt. Currently it is 4 hours, but if you use hyper loop, you can go in 50 minutes. It is expected to reduce the annual carbon dioxide emissions by 83,690 tons if it is used as an air travel alternative, passing seven stations in the middle. For more information, please click here .