Soda pop is a small Bluetooth speaker that combines the idea of ​​amplifying bass using PET bottles. As the use of mobile devices grows, there are a lot of small Bluetooth speakers that look around these days. However, the small size makes it hard to erase the impression that the volume is lacking.
Soda pop is a product that solves this problem with a simple idea. When I put the PET bottles on the bottom of the stereo speakers, I was able to amplify the bass up to 10dB. When the vibration is transmitted to the bottom of the bottle, the bass is designed to react more. Of course, you can amplify not only the music playback but also the telephone voice. As a matter of course, it is not necessary to insert a PET bottle when storing it, so that excellent portability can be expected.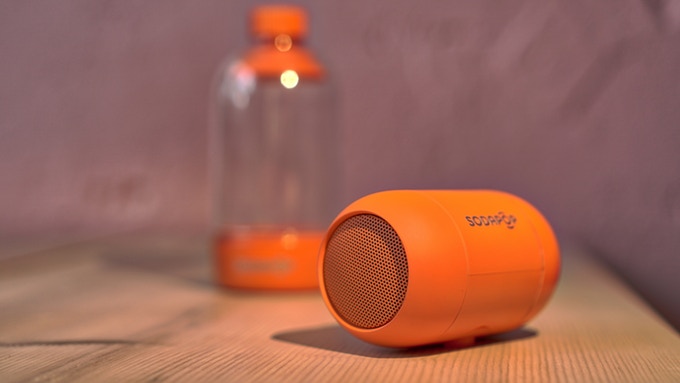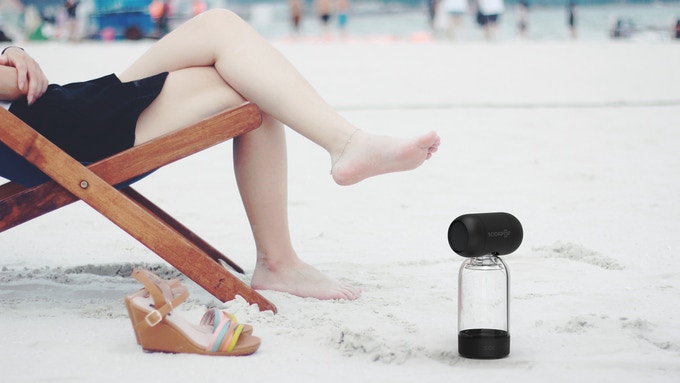 The continuous playback time is also quite long, 30 hours. The built-in battery used 1,600mAh, 3.7V rechargeable battery. This product is highly portable and can be amplified by simple ideas, making it suitable for outdoor activities such as leisure and travel. The product also raised money through a kickstart, a crowdfunding site. More information about the product can be found here .