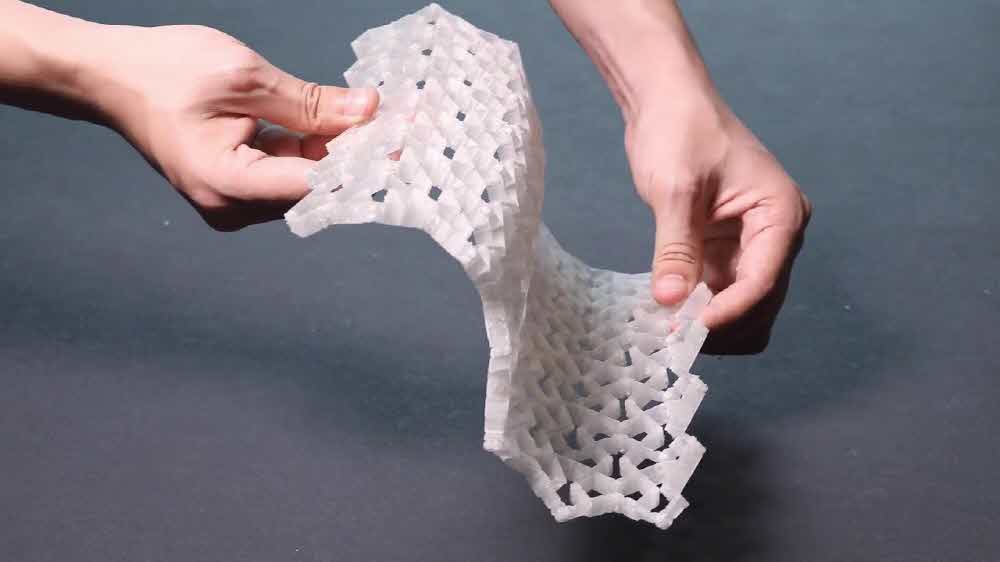 The joint structure KinetiX, which is being studied by MIT Media Lab, has a folded structure with wrinkles. Wrinkles can be realized not only vertically but also diagonally, creating complex, geometric shapes as well as stereoscopic movements.
The lab calls this wrinkle a hinge. It can be used for a variety of purposes by folding it to form a shape. If you combine boxes with different hinges, you can combine them like a snake. This application can be used as a cancer linking space station and spacecraft. If you use it as a robot part, it is also possible to make a large movement with small power.
In addition, when it comes to impact, it can be used as a packing box that can be transformed into a round shape, such as a helmet cushion, or a small amount of force. For more information, please click here .