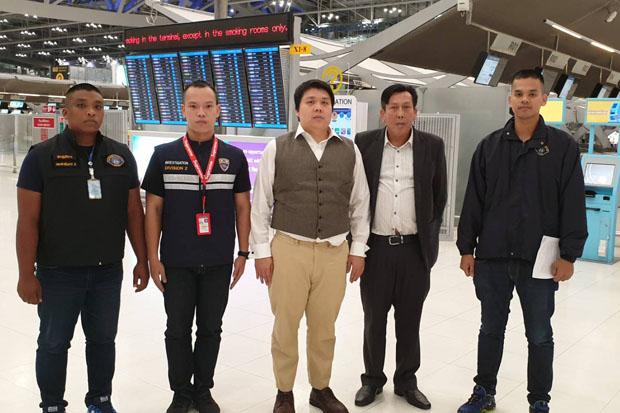 A Thai nationalist suspect, ปริญญา จาร วิจิตร, was arrested at Bangkok's Suvarnabhumi International Airport, which is believed to have intercepted a $ 24 million bit coin from a Finnish investor.
According to reports, he has been traveling to the United States since his brother was arrested and returned to Bangkok through his country for two months. He was arrested on suspicion of fraudulent conspiracy and money laundering. He was questioned after his transfer to the local police. It is said that he is preparing a bail application through a lawyer.
Aarni Otava Saarimaa, a Finnish investor, and a business partner in Thailand reported to the Thai police crime squad and CSD in January that Zarawitty had conspired with 6 other suspects and tricked two companies into the casino and casino And to invest $ 24 million worth of bit coins in the dragon coin ecosystem,
However, investors have never received documents proving that they have invested in dividends or Dragon coins, nor have they been invited to investors' plenary sessions. Authorities said the money was brought to the coin purse and used by the suspect to exchange money for the Thai baht.
The case was discovered in August when Zara Whitty's accomplice was arrested. Thai authorities are preparing to sue for fraud in October after confiscating $ 6.4 million of funds from suspects and their relatives. Zara Wittie has fled to Thailand, but the Foreign Ministry is arrested this time for canceling the suspect 's passport and taking action to stay in the United States. For more information, please click here .