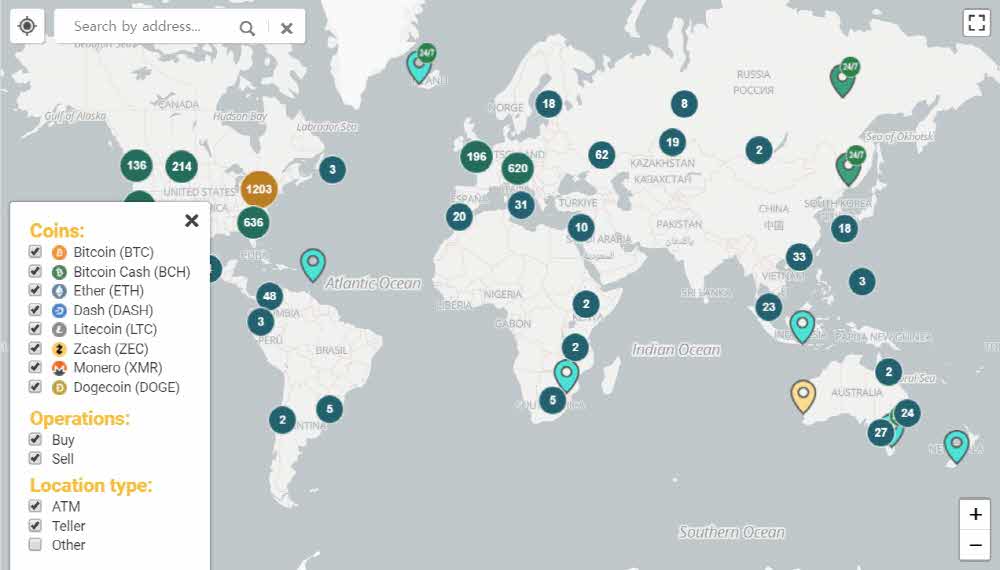 The number of ATM coins in the world is approaching 4,000. Bitcoin ATM, which was born at the end of 2013, is increasingly contributing to the worldwide supply of passwords. Bitcoin ATM is literally a kiosk that allows users to exchange cash for bit coins.
The first bitcoin ATM came out in November 2013. Since then, the number of Bitcoin ATMs has reached 3,960, which is rapidly spreading all over the world. Of course, it is pointed out that it is popular among ordinary people who want to trade bitcoin anonymously because the customer can not be confirmed by ordinary bitcoin ATM.
In recent years, there are bit coin ATM companies that want to expand their role not only by exchanging bit coins but also by remittance. Not long ago, Coinsource, an American Bitcoin ATM company, said it would enter the money transfer market. Coin Source has entered the market because of the money transfer service market, which is worth $ 33 billion. Coin Source obtained a bit license from New York regulators. For more information, please click here .