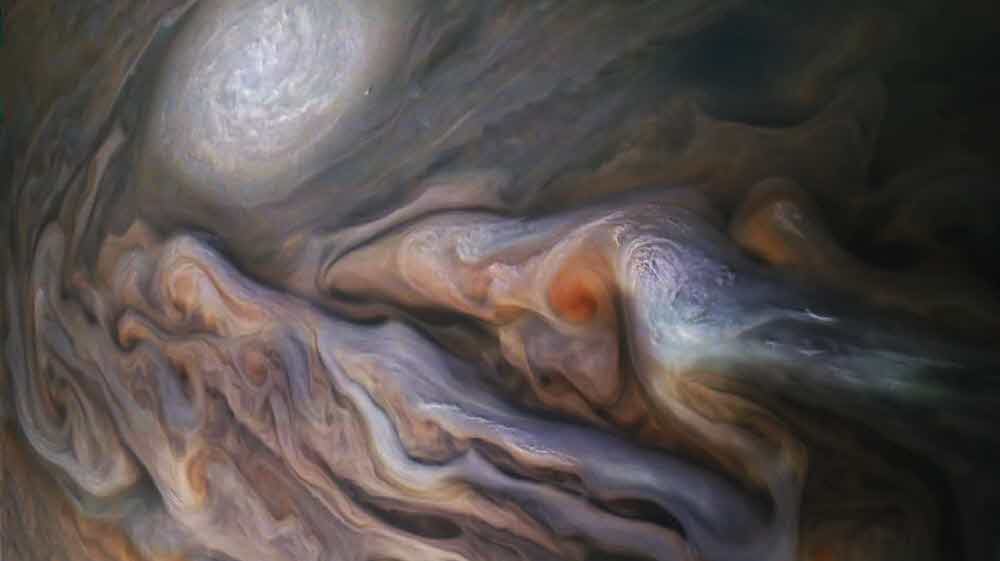 Jupiter is the largest and most beautiful planet in the solar system. The scene taken by Jupiter's Jono is enough to confirm this reputation. After NASA launched on June 5, 2016, Juno has taken a picture of Jupiter in a low-flying flight of about 16 times.
The above picture was taken at a close range, only 7,000 km from Jupiter, the latest image taken on October 29th. It is a beautiful breathtaking figure. The orange color in the picture is located at 40 degrees north of the North Temperate Belt. Large oval white storms are noticeable and small white clouds are visible. The dark-looking area is deeply extended toward the inside of the planet. According to the screw side, the experiment with infrared light shows that dark areas are hotter.
Juno plans to fly 35 flights a day. By July 2021 we will continue to carry Jupiter's beauty. For more information, please click here .