Foveros is a chip technology that will be used in next-generation CPU architectures released by Intel during Architecture Day on December 12 (local time).
Forever is 3D chip technology. It is an integrated circuit stacking technology that is designed and packaged in three dimensions. Now that the gap between the transistors in the chip is getting thinner, Moore's Law is about to end. One way to solve this problem is to place the transistors in the vertical direction.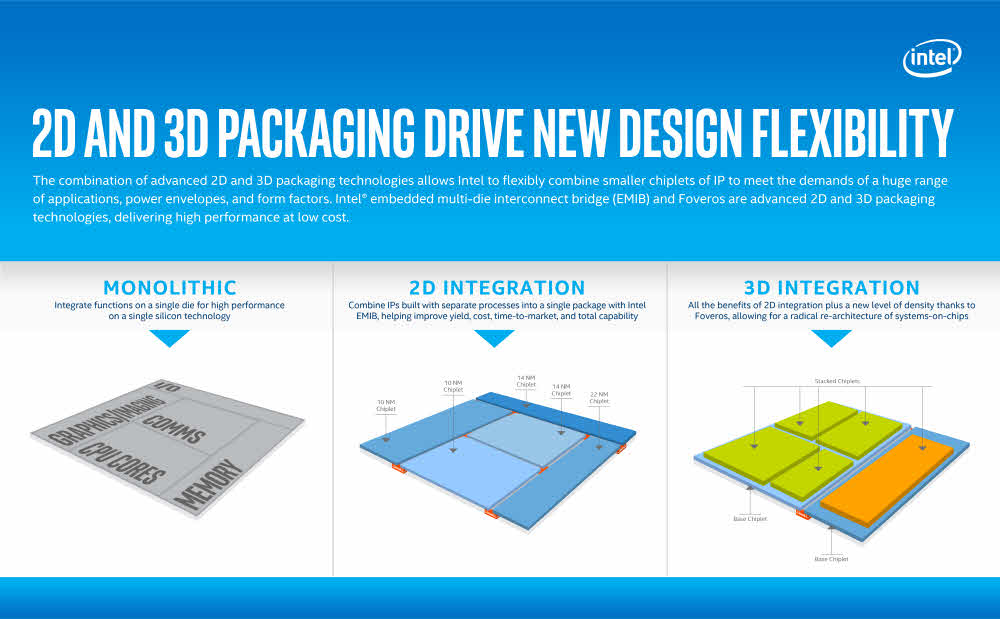 Laminated chips in semiconductor packages can be thought of as AMD's Radeon R9 Fury X. We used HBM (High Bandwidth Memory) as a bandwidth memory technology using 3D stacking. But it is a different level of technology. Intel says it can layer stacks of high performance logic chips on chips that handle power inputs and outputs and power supplies.
The product, which is in development, is expected to be a 3-layer structure with a 22-nm manufacturing process, input / output, 10-nm manufacturing process processor and graphics, and memory on top. This technology enables low-power, high-efficiency chip designs in smaller spaces. Although Intel has not provided a method for devices that use the Forbes technology, it is certain to save CPU space and improve performance.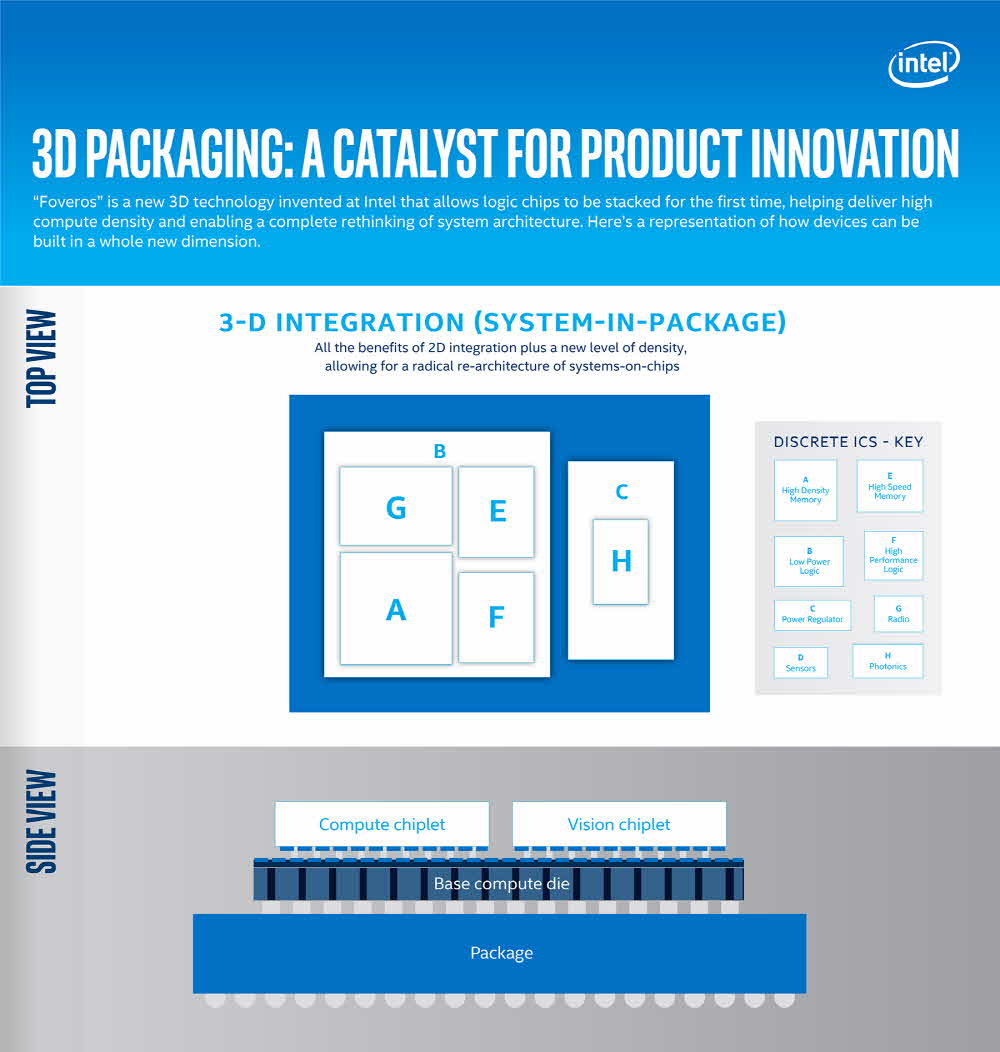 Forbros is not a laboratory-level technology or project, but is expected to launch in the second half of 2019. Raja Koduri, Intel's chief architect, who announced Forever, once led the development of GPUs at AMD. R9 Fury X was also created by his development team. For more information, please click here .