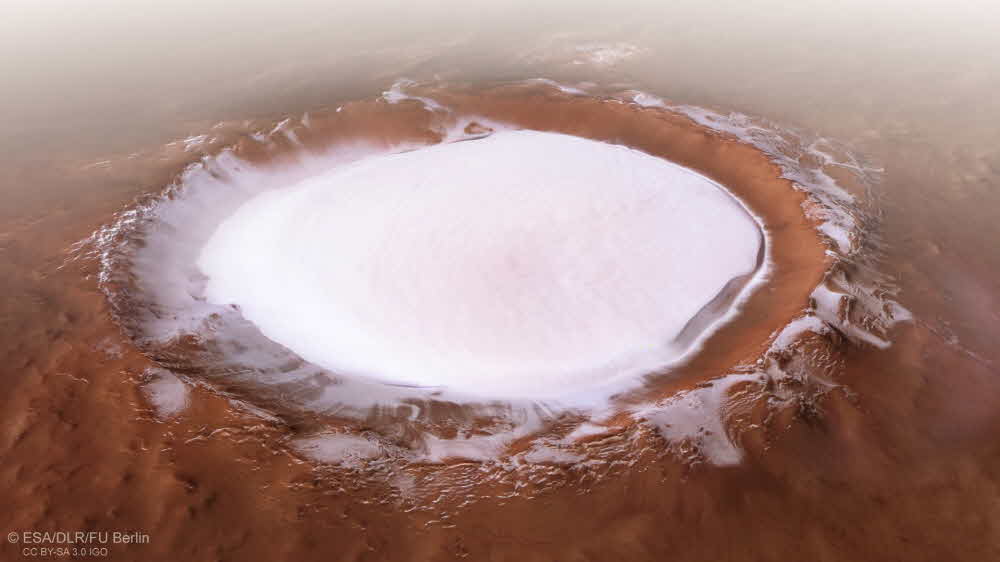 According to Mars Express, which is fired by the ESA, there is a giant ice skating link (?) Of 82 km in width at the Korolev crater located on Mars.
One of the most beautiful terrain on Mars, it was named after Russian rocket engineer Koroly Ropp. It is located in the northern lowlands of the Mars Arctic and south of Olympia. The crater may appear to be full of snow, but in fact all are called ice. It was a huge crater with a long time ago, and the deepest part of the crater is frozen to 1.8km underground.
The Mars Express is a satellite that has been around Mars for 15 years. The result is a combination of five photos captured with the HRSC, a high-resolution stereo camera that was installed in April. It is the color correction according to human vision.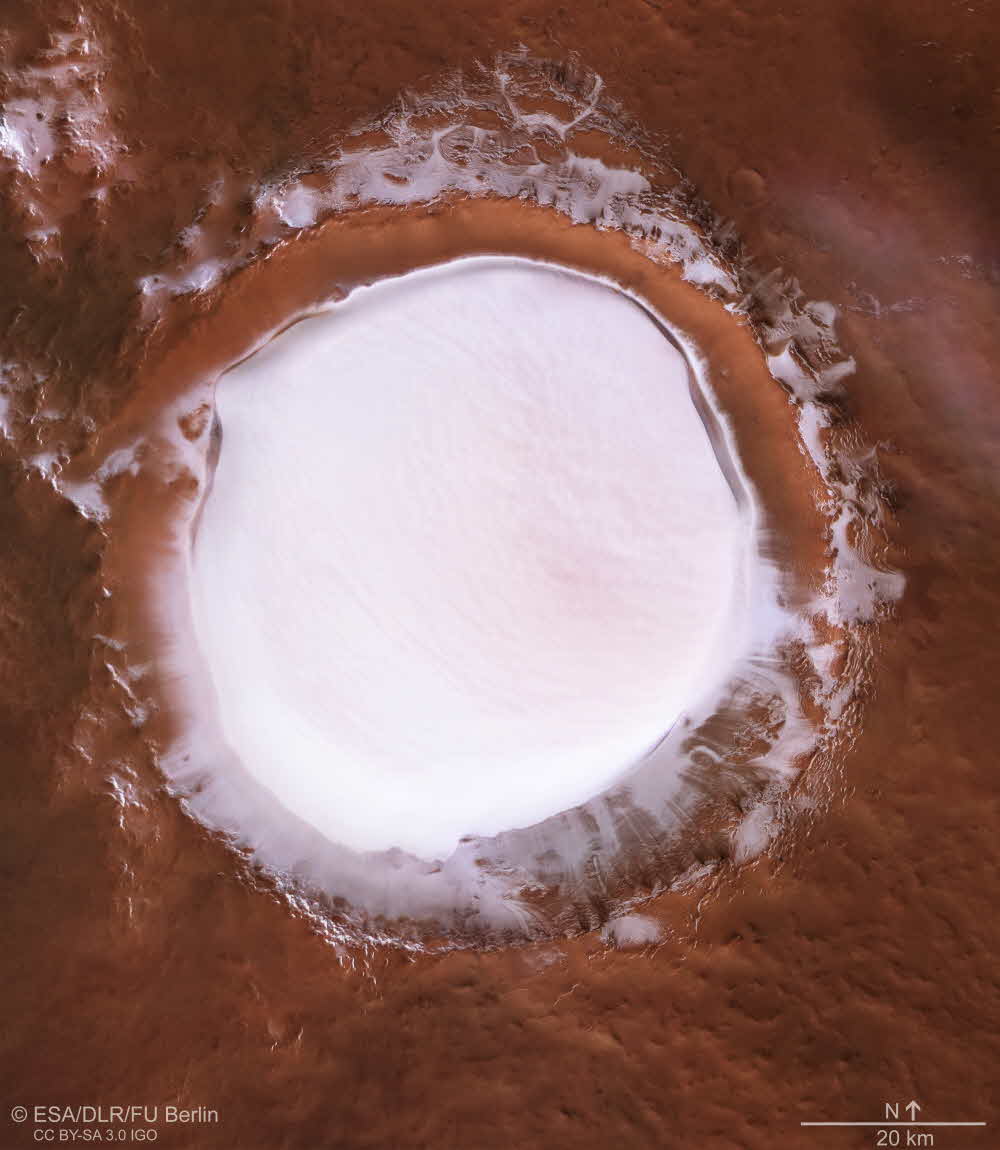 The northern hemisphere of Mars is summer for six months, but the ice of the Korolyph crater is not permanently dissolved. This is because the floor is so deep that the cooling action will continue. The deep part of the crater serves as a natural cooler so that the moving air in the ice deposits will cool down and create a cooler air layer to stay on the ice again. This layer prevents the ice from disappearing while being kept in a stable state. Since the air has a low thermal conductivity, this effect is further enhanced and the crater is filled with ice that never melts.
If humans settled on Mars, this region could be as valuable a source of water as Mars lacked water. It could be a material that makes oxygen and rocket fuel. For more information, please click here .