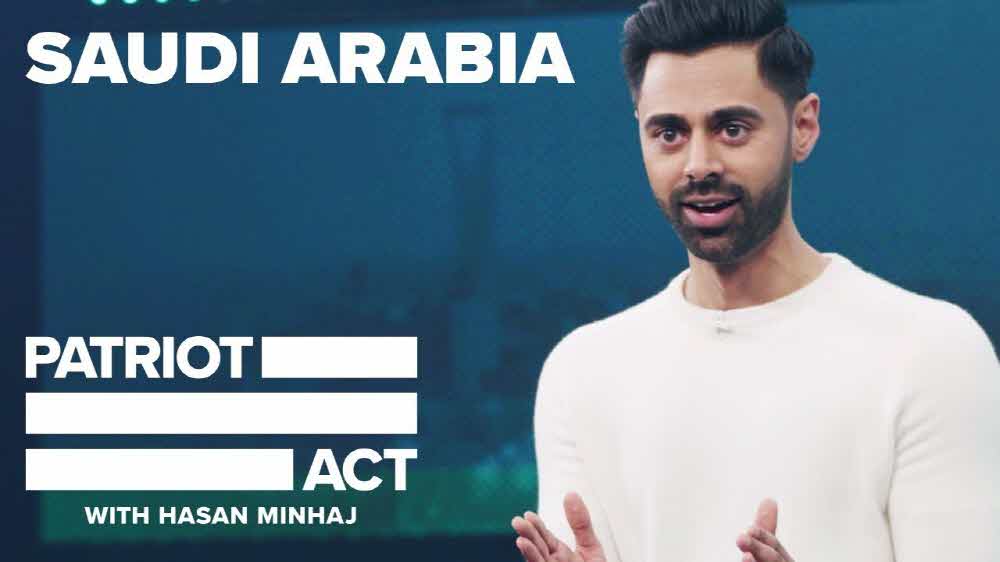 Netflix accepted the request of the Saudi government and found that it removed the second episode of the Patriot Act with Hasan Minhaj.
This episode focuses on US-Saudi relations since last year's dissident journalist, Jamal Kashu, has been killed. Saudi Communications Information Commission CITC said the episode was a violation of Article 6 of the Anti-Cybercrime Law.
Hassan Minaji criticized in this episode sharply criticizing Saudi Arabia and the initial MBS of Prime Minister Mahmoud Badin Salman. Yemen has criticized the intervention in the domestic affairs of more than 18,000 air raids over the past three years and suggested that the US government and high technology companies should reevaluate their relationship with Saudi Arabia.
Article 6 of the Anti-Cybercrime Law, which is based on the request for removal, is sentenced to a maximum of five years' imprisonment for the purpose of preparing, preparing, transmitting or storing materials affecting public order and religious values, public morals and privacy, will be.
But many NGOs criticize the law and point out that it is a tool for suppressing freedom of speech. Netflix has strongly endorsed the freedom of arts around the world, but issued a statement saying that it has removed its Episode in Saudi Arabia to comply with local laws after receiving valid legal requests.
At Netflix, it is rare for local governments to surface their behavior under pressure. But since Netflix does not publish transparency reports like Apple, Google, or Facebook, it does not know how many requests the government has received so far. For reference, Apple has also issued a statement at the request of the Chinese government that it is in accordance with local laws in the area of business development by removing gambling apps from the App Store. For more information, please click here .