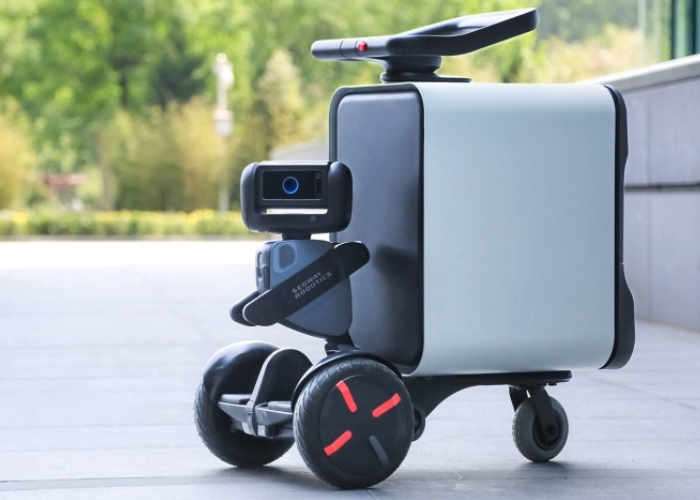 Loomo Delivery is an autonomous delivery robot from Segway. Segway is well-known as an assistant transport for one person. However, Rumo Delivery does not burn people but carries the deliveries to the destination. The main focus is on city buildings and shopping malls with many jobs.
Tests are underway to deliver through drones without passing through human hands, and they are getting closer to practical use. However, it is true that it is not easy because there is a possibility of collision with a car or a person if it is land, not sky. In this regard, Limo Delivery is limited to indoor use and avoids legal problems related to traffic accidents. It is designed for self-exploration of obstacles or congested environment while ensuring promptness and convenience.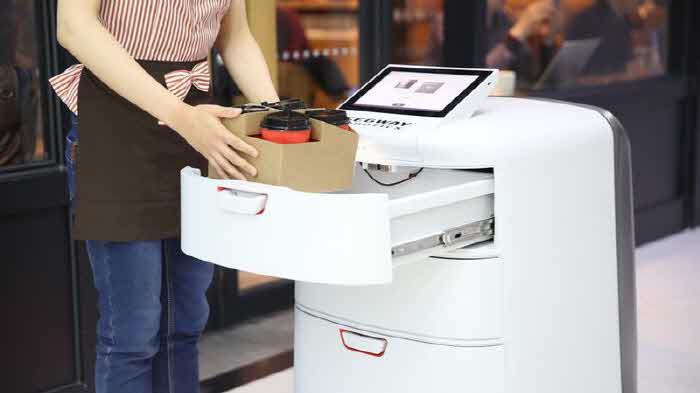 To do this, it adopted its own 3D VSLAM algorithm based on SLAM (Simultaneous Localization and Mapping) technology which can perform both self-localization and surrounding mapping simultaneously. This allows a single-eye camera to detect cm-level position accuracy and significantly reduce hardware costs compared to SLAM.
RoMoDelivery can allow a vendor to make a parcel or letter to the office or a room, without the help of an assistant. It also has interactive screens, cloud-based service management, and lifting devices to interact with humans.
Segway said the press release was designed to revolutionize the short-haul shipping industry, and said Segway's intent to change the world continues even after its acquisition by NineBot in China. Segway will show this product during CES 2019. For more information, please click here .