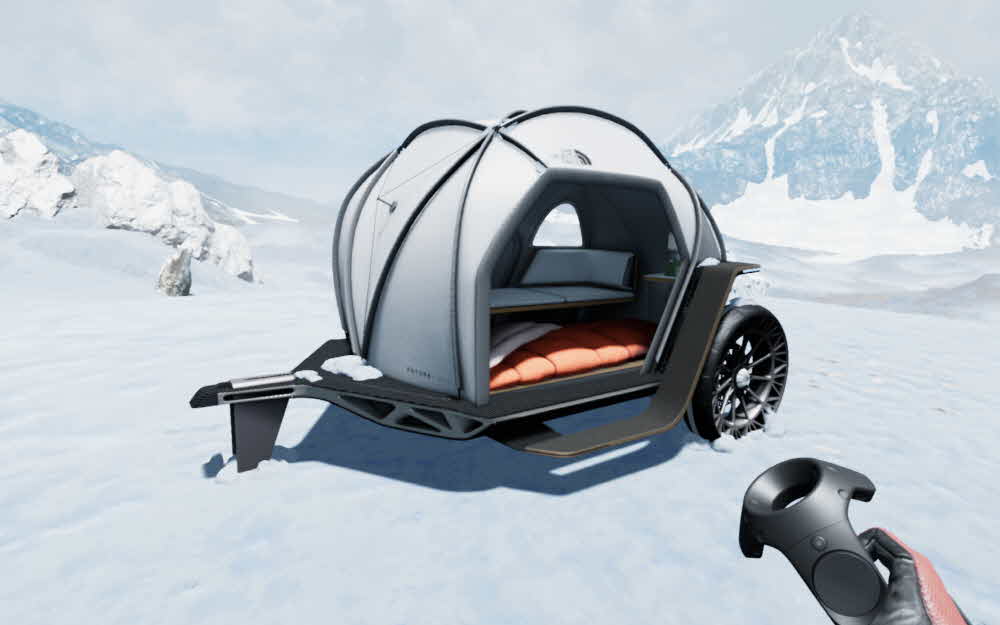 Designworks, a design consulting firm under the BMW Group, has co-produced the concept of a lightweight camper with the American outdoor company THE NORTH FACE.
This camcorder is different from the technology used for display and connected functions. The gray fabric is called FUTURELIGHT, made with nano spinning technology, and it is said to be the most breathable waterproof material in the world. Nanospinning technology is to make microfibers, rather than ordinary fibers, by blowing from 220,000 small jets to form multiple layers of fabric. This completed structure does not allow water molecules to pass through, but has a myriad of small gaps through which air can pass.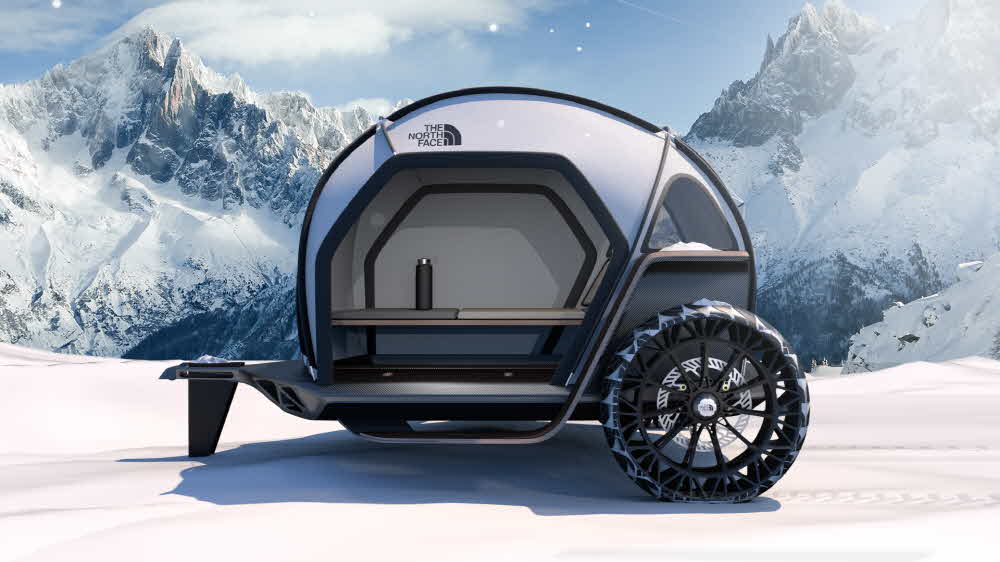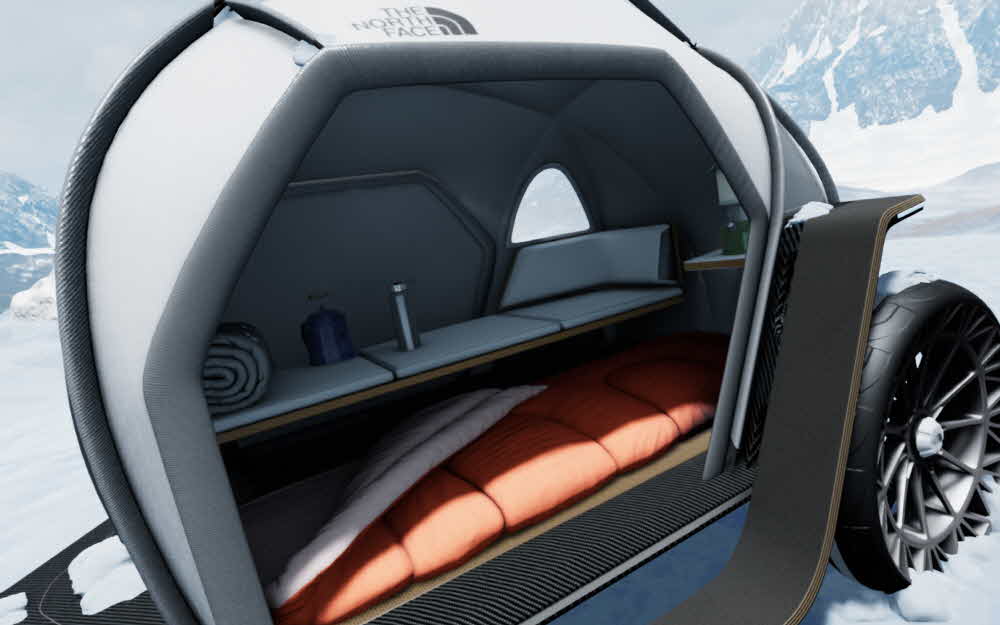 In other words, if you make clothing for sports or mountain climbing, you will not get rain or moisture outside, but you will not feel cold inside. Soft and light, of course, excellent stretch. And environmental considerations such as using 100% recycled materials. North Face will launch a variety of products, including clothes and bags, using this material from this fall.
In order to anticipate new possibilities, we also unveiled a unique camper car with Designworks. The dome part made of wire in a pipe-shaped frame looks like a tent on a trailer. The trail part used mainly the technology accumulated in BMW bodywork such as aluminum and carbon fiber. The wheels used airless tires. This tire, which uses resin instead of air, also contributes to the weight reduction of the camper.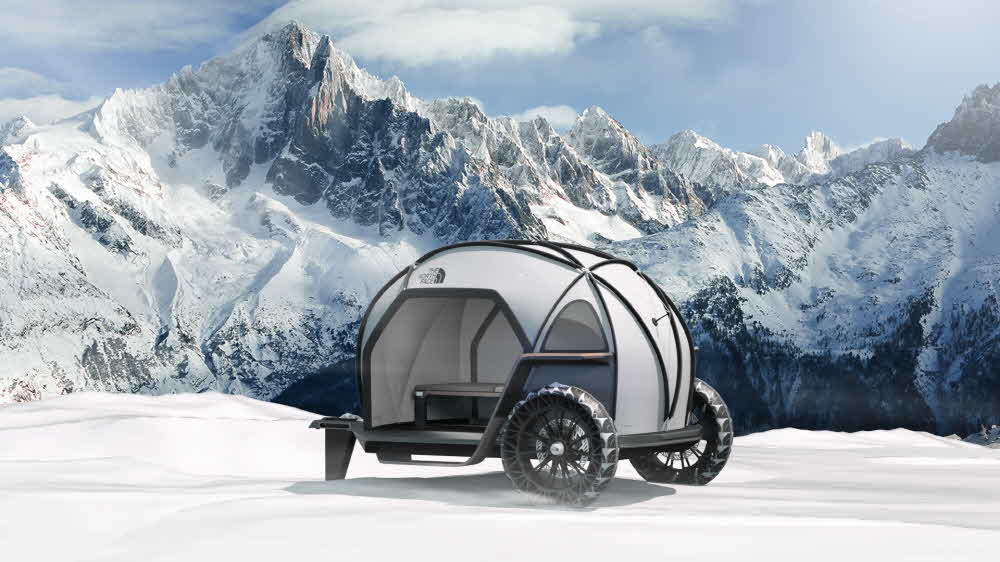 This camper is breathable and has no moisture, so you can expect pleasant camping every winter or summer. Although it does not disclose the specific weight, it can be towed by automobiles. The commercialization of this camper has not yet been planned, but a tent using materials is expected to emerge. For more information, please click here .