The number of ATMs installed around the world exceeds 4,000, and new ATMs are installed five times a day. The results are based on data released on January 10 by coin ATM radar, which provides cryptographic ATM statistical data. Cryptographic prices are declining, but the demand for ATMs, which can easily buy passwords, seems to continue to rise.
According to the announcement, 4,167 ATMs are currently installed around the world. North America is overwhelmingly at 71.8%. In North America, the United States was followed by 56% and Canada by 15%. The next is Europe with 23% and Asia with 2.6%. Oceania, 1.3 percent, South America, 1.1 percent and Africa, 0.2 percent.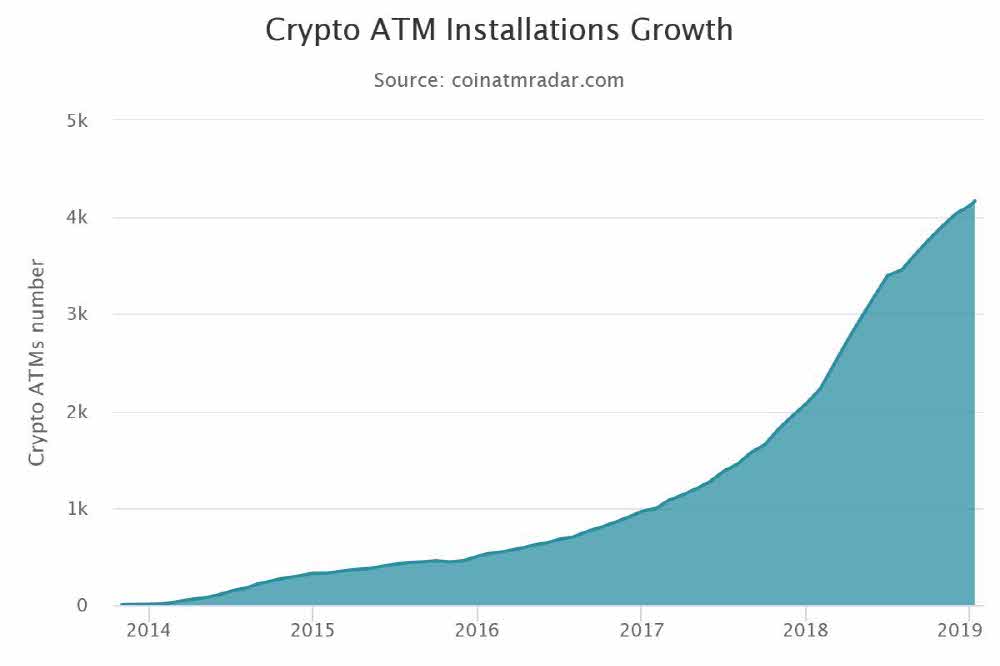 There are 32 ATMs in Hong Kong with the most cryptographic ATMs in Asia. Next is Japan's 11th. In Europe, Austria and England have the largest number of installations. In the United States, where the world's largest cryptographic ATMs are installed, the number of ATMs installed is increasing rapidly. It was 1,216 units on January 1 of last year, but it increased to 2,475 units at the end of the year. It has risen to 1,259 in one year. In the United States, California has the largest number with 473, followed by Illinois with 250.
Cryptographic ATMs installed around the world are mostly available for bit coins. 99.9% is possible. In addition, 64.6% of ATMs support the purchase of other Altcoins. The number of ATMs that can buy light coins is 59.5%, followed by Etherium 49.3%, Bitcoin Cache 33.9%, Dash 17.9%, and Monet, Doji Coin and Jet Cache are less than 3%.
According to the survey results, the ATMs are installed around the world, but India is an ATM. For more information, please click here .