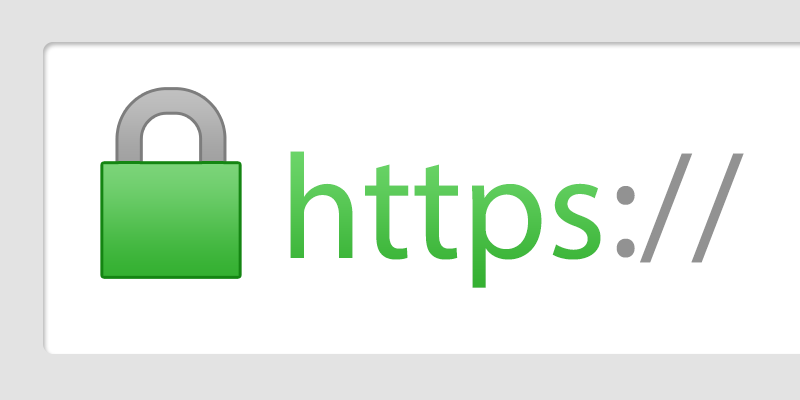 How popular is HTTPS this year? The Hypertext Transfer Protocol (HTTP) is a communication protocol that is designed to transmit and receive data between a large number of Web sites on the Internet. The structure that can secure such communication through HTTP is HTTPS. To adopt HTTPS, you must issue a server certificate to prove you are a trusted site. Let's Encrypt is a free issuance of this certificate. Let's Encrypt gives you data on the spread of HTTP adoption.
The importance of HTTPS has been increasing to increase communication security. In addition to Let's Encrypt, Google Chrome or Mozilla Firefox will tell you this when communicating over unencrypted HTTP. This leads to the recommendation of using HTTPS.
With this move, the adoption of HTTPS is certainly growing. According to data released by LetzIncrypt, the number of HTTPS sites has been steadily increasing since January 2016. Let's Encrypt expects this year to grow to more than 120 million server certificates and more than 210 million domain names.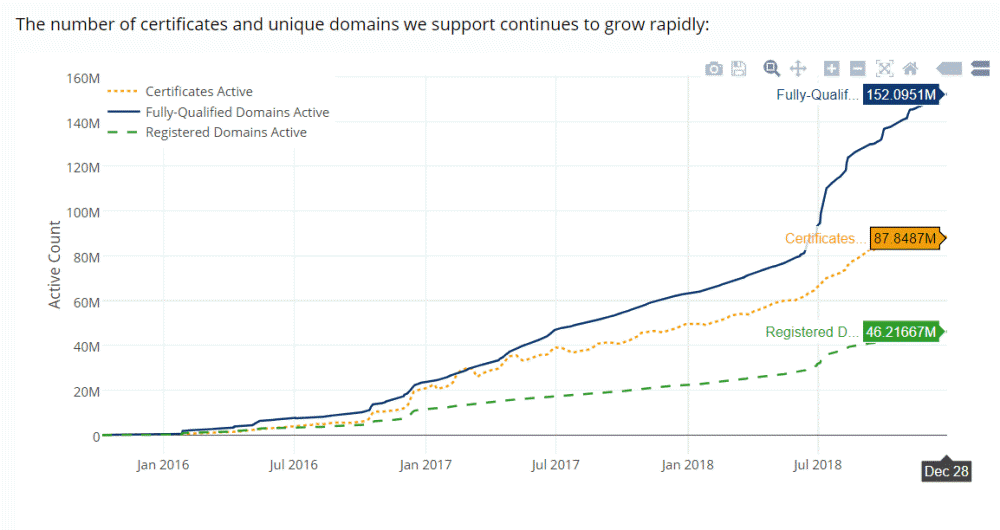 Let's Encrypt provides redundancy and physical and logical security to ensure CA infrastructure stability, issuing millions of certificates a day. Signing a certificate in response to 40 million ICSPs every day and responding to 5.5 billion responses per day. This year, however, the figure is expected to increase by about 40%.
Let's Encrypt's infrastructure consists of two separate 55-unit rack spaces in the data center. A site trust management team of six people is in charge. Of course, as the number of users increases this year, we expect regular investment in database server facilities.
The server certificate is originally issued by the security company, but the Let's Encrypt is issued free of charge. Its budget is only $ 3.6 million, but it is helped by sponsors and user donations, including Cisco, OVH, Mozilla, Google Chrome, and the Electronic Frontier Foundation. For more information, please click here .