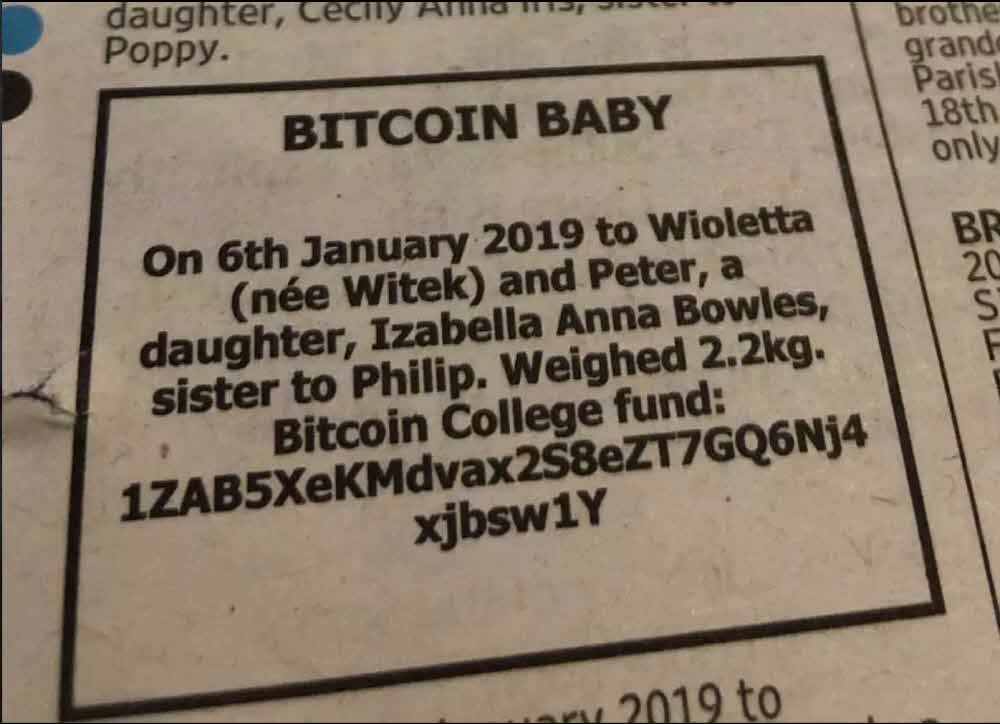 In a two – week period, it has received a £ 3,000 donation of a bit coin to more than 300 people in Britain to donate a newborn baby 's educational cost as a bit coin.
Newspaper ads appeared in the Times of January 12 (local time). A child was born under the title Bitcoin Baby and wrote down the address of the wallet with a bit coin to donate the college fund. A total of 331 people donated 1.087 BTC to the two-weekly designated account, not only in the UK but also abroad, including Sydney, Australia. The per capita contributions were between 40,000 won and 400,000 won.
Peter Balls, father of Bitcoin Baby, said he thought that in 2037 the baby would have to pay for the tuition in a way that would have never been possible before his admission to college, which could be seen as a sign that the digital currency will become mainstream. He said. Peter Balls was also co-CEO of Dynamo PR, a public relations company, and was awarded a successful campaign with the birth of his daughter.
The donations will be kept in the wallet until the baby is admitted to college. To earn a three year college degree in the UK, it costs £ 10,000. How much does the value of 1.087 BTC change over the next 18 years? For more information, please click here .