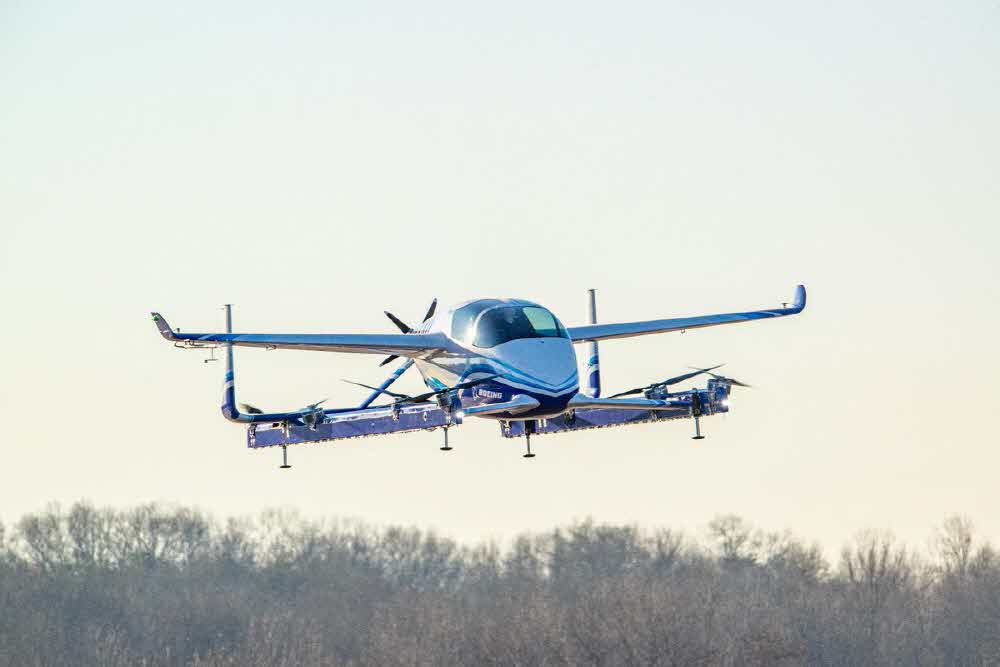 Boeing has succeeded in a vertical flight test of an autonomous flight taxi. In this experiment, Boeing succeeded in taking off and landing the self-developed VTOL automatically. In the future, Boeing expects Uber to use its model on Uber Air, a flight taxi planned.
Boeing, CEO of Dennis Muilenburg, said on Twitter that the team has been innovating from concept to prototype over the past year, and that the first flight is an important step in the safe, urban aeronautical transportation of the future.
From concept to flying prototype in one year, our new passenger air car showcases the innovation of our #Boeing and @AuroraFlightSci teams. First flight is an important step forward in the future of urban air mobility. pic.twitter.com/XncPysqFIE

– Dennis A. Muilenburg (@BoeingCEO) January 23, 2019
https://platform.twitter.com/widgets.js
Of course, this experiment did not fly back and forth as it literally floated up and down. But after full development, it will be able to move about 80km. The company also plans to use 227kg of cargo for cargo. We are also preparing to switch outdoor tests during the year. Of course, there are still barriers such as the installation of landing and landing facilities and the permission to fly.
Uber has partnered with other companies to launch a flight taxi in 2023. But the approval of the Federal Aviation Administration is likely to take longer than expected. For more information, please click here .