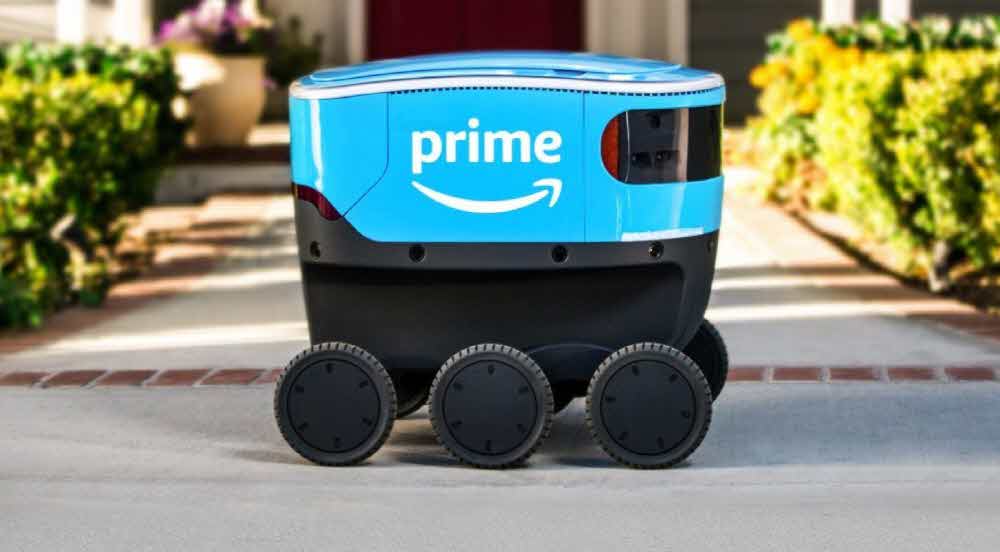 Amazon has launched a field test near the Seattle and Snohomish counties in Washington using an autonomous shipping robot, Amazon Scout.
Amazon has long been testing shipping with drones. The scout is a ground version. An autonomous mobile robot that autonomously travels on a sidewalk. Of course, Amazon employees will accompany you at first.
Amazon is already running robots in its own warehouse. Recently, in the warehouse, the robot was equipped with an employee-specific sensor to detect and avoid a person. However, the scout running on the sidewalk can judge and avoid the person or animal.
However, autonomous shipping does not mean transferring to the door. When the scout arrives, the recipient must come to the road and pick up the goods. You may be concerned about how to determine if the customer is right as the product needs to be delivered on the road, but details are not yet available. There is no tool to directly drop the luggage in front of the door by itself, so it seems that people should be at home when receiving the delivery. Also, the scout does not seem to be able to carry too much luggage considering its size. For more information, please click here .