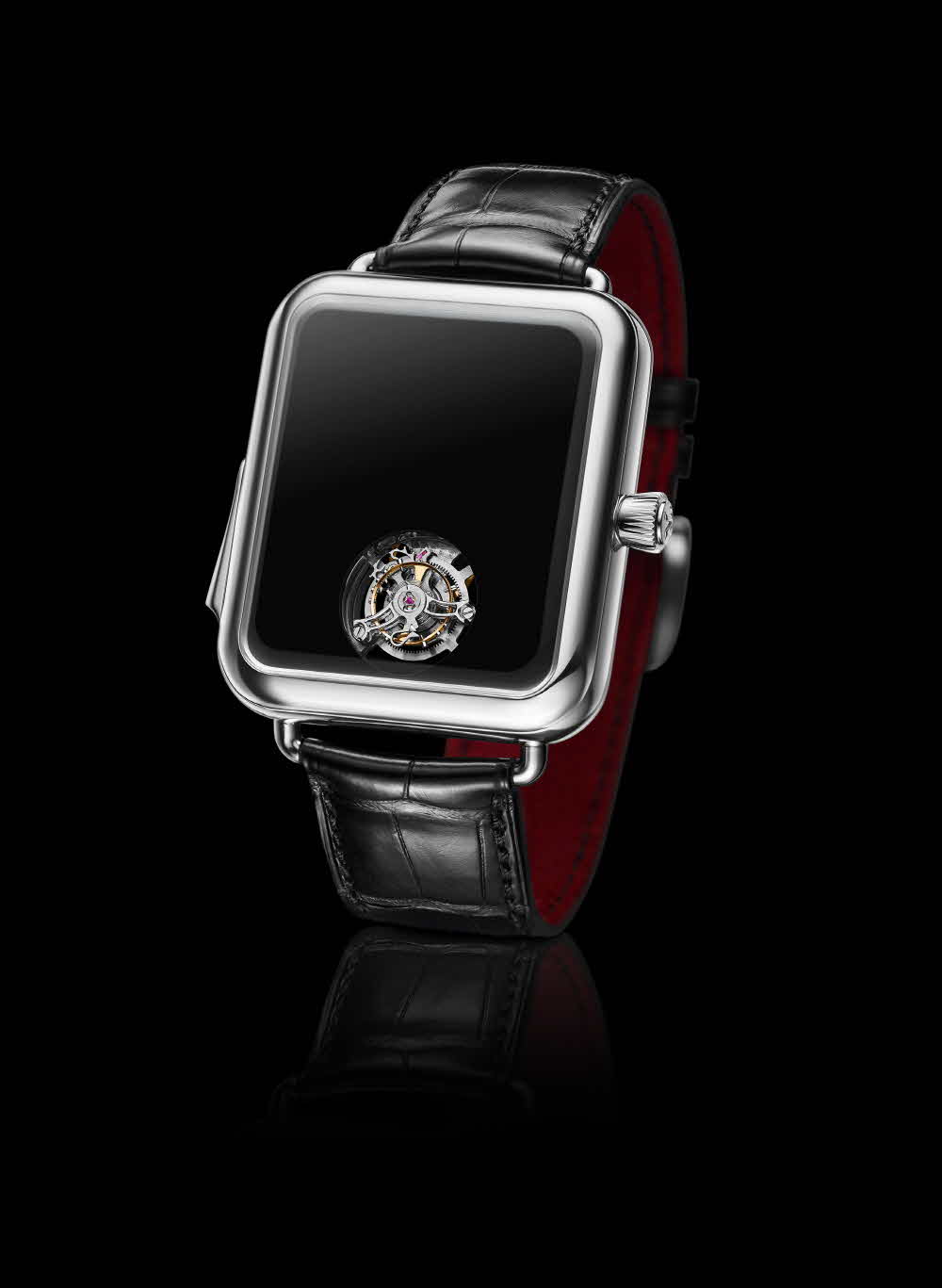 The Alp Watch Concept Black is a Minute Repeater that gives time to the Swiss brand H. Moser & Cie. It looks like an Apple watch, but it is mechanical and there are no needles to indicate time.
This product provides a function to notify the time through the sound in 1 minute increments. Of course, if you want to know the desired time, not just one minute, you can also press the button to tell the time. It may feel uncomfortable because you can not check the time with the naked eye because there are no needles. However, because it tells time by sound, there is also an advantage that it can be used without being inconvenient in the dark.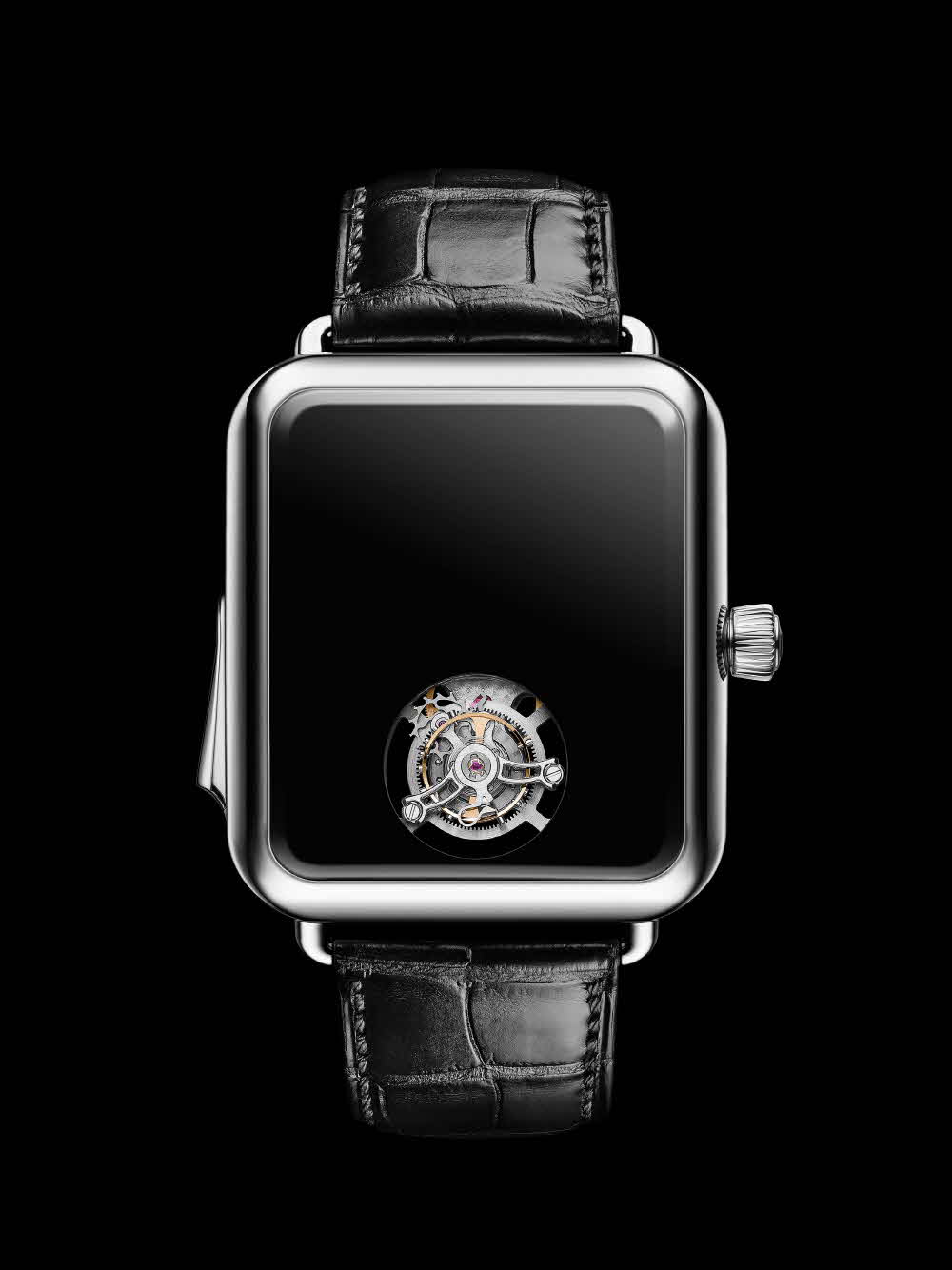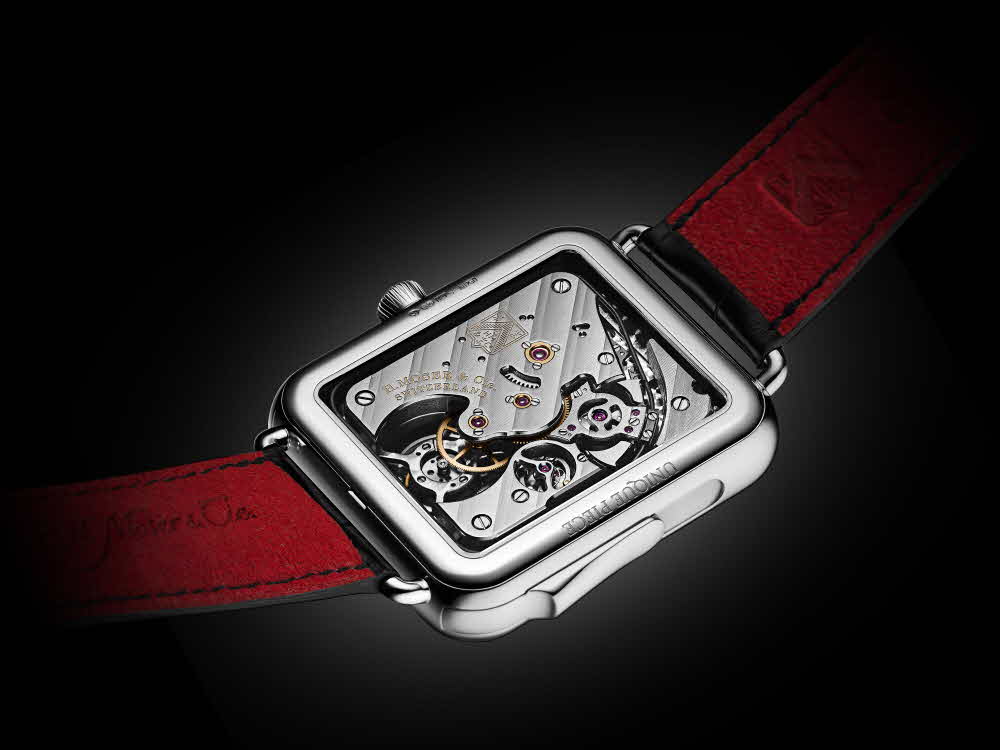 This product is made in cooperation with MHC (Manufactures Hautes Complications) specializing in the Minit Repeater, and can be used continuously for 87 hours when the crown is closed. The function itself is simple. Of course, there is no such thing as calling or streaming music. Still, the price is $ 350,000. It is a much more expensive mechanical watch than an Apple watch. For more information, please click here .