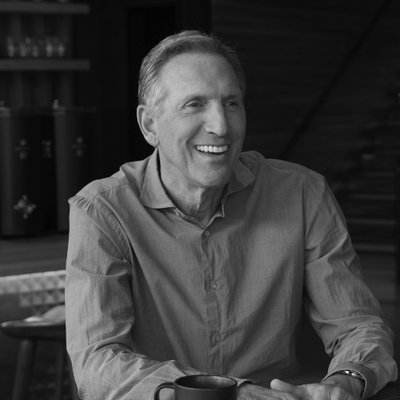 Howard Schultz, former President of Starbucks, tweeted on January 27th that he is seriously considering running for the US presidential election in 2020.
I love our country, and I am seriously considering running for president as a centrist independent.

– Howard Schultz (@HowardSchultz) January 28, 2019
https://platform.twitter.com/widgets.js
He says both the Democratic and the Republican parties are defeated in ideology, and are failing to fulfill their perception and responsibility to represent American interests. Of course, there is criticism among the Democratic supporters. Neera Tanden, who also served as policy advisor to Hillary Clinton as director of the Center for American Progress, tweeted that she would boycott Starbucks if she ran. If the Democratic Party's votes are dispersed to Schultz, it could work favorably for Trump, he said, not wanting to pay a penny for the candidate to help Trump win.
Vanity projects that help destroy democracy are disgusting. If he enters the race, I will start a Starbucks boycott because I will not give a penny that will end up in the election coffers of a guy who will help Trump win. https://t.co/epUYVrcEg8

– Neera Tanden (@neeratanden) January 26, 2019
https://platform.twitter.com/widgets.js
Julián Castro, former Minister of Housing and Urban Development, who has already expressed his intention to run for the Democratic presidential contest, has also called for a reconsideration of his sincere consideration of the negative impact, saying that Schultz's independent candidate is giving him hope for re-election.
Howard Schultz denied the beat coin at the close of Starbucks' 1Q08 settlement, but he had a positive view of the digital currency. He said Starbucks is in a favorable position in developing a block-chain-based digital call that focuses on the consumer, even though he does not think that bitcoin will be the currency either now or in the future. He said he personally believes that one or more reliable digital calls based on block chains are likely to appear, and that a company with a brand in a real store can introduce it based on legitimacy and trust. For more information, please click here .