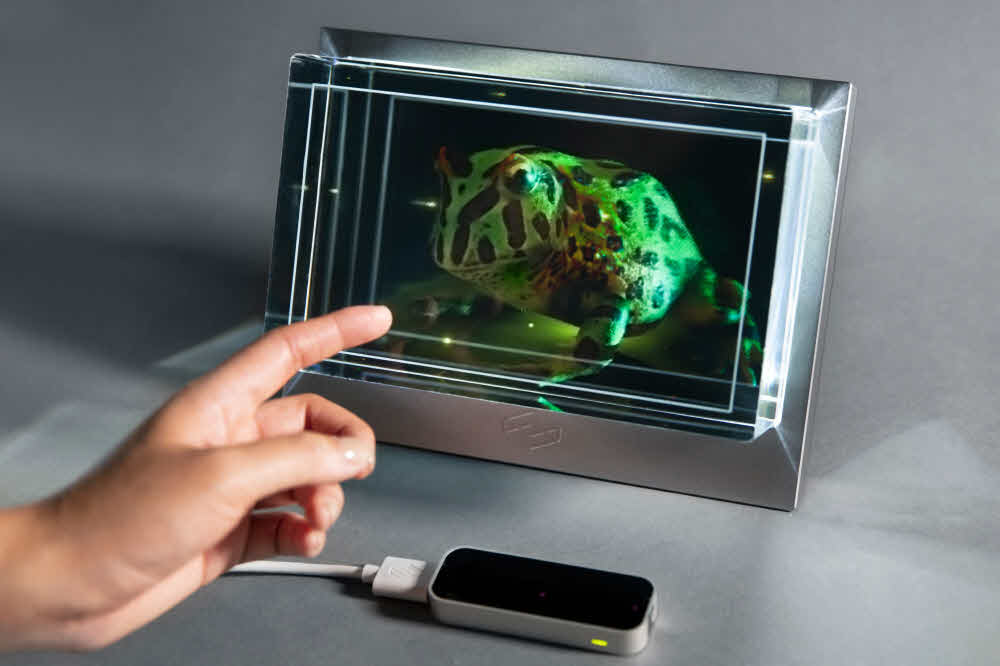 Looking Glass is a 3D hologram display terminal that allows multiple people to view 3D images simultaneously with a naked eye without a VR or AR headset.
The product was launched at Kickstart, a crowded funding site last July, and funded with a goal of $ 50,000, which was able to raise $ 840,000 from 1,300. It has a similar appearance to a digital frame, but the image on the display can also be seen in 3D with the naked eye. It is also possible to act like touching a stereoscopic object in a picture by using LeapMotion, which can detect movement of a hand and perform stereoscopic manipulation. Likewise, using a VR headset with a walking glass can also make the image on the display change as if it were touched by hand movements.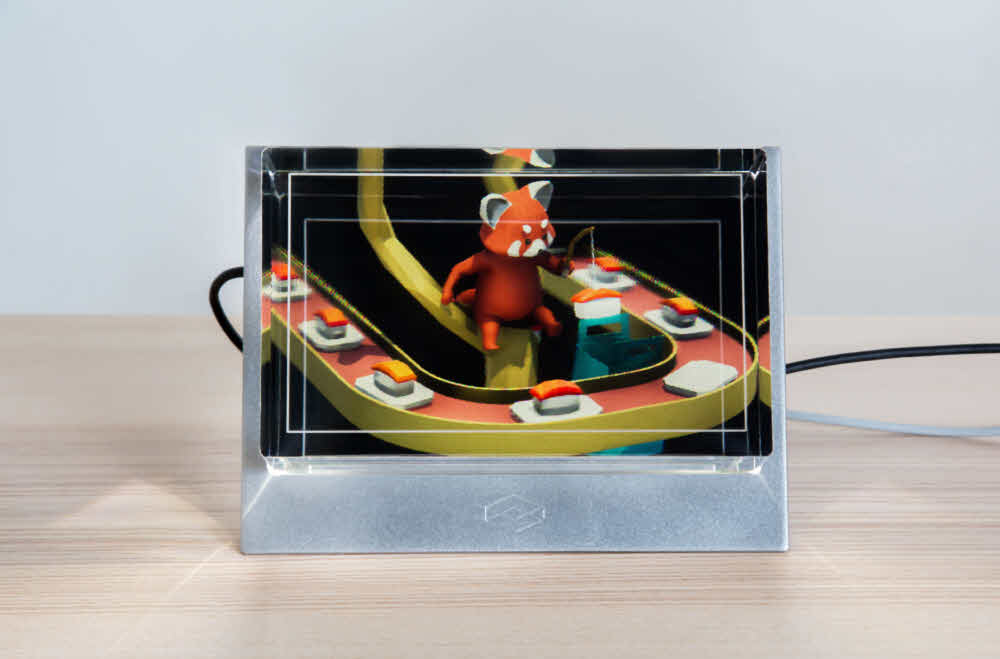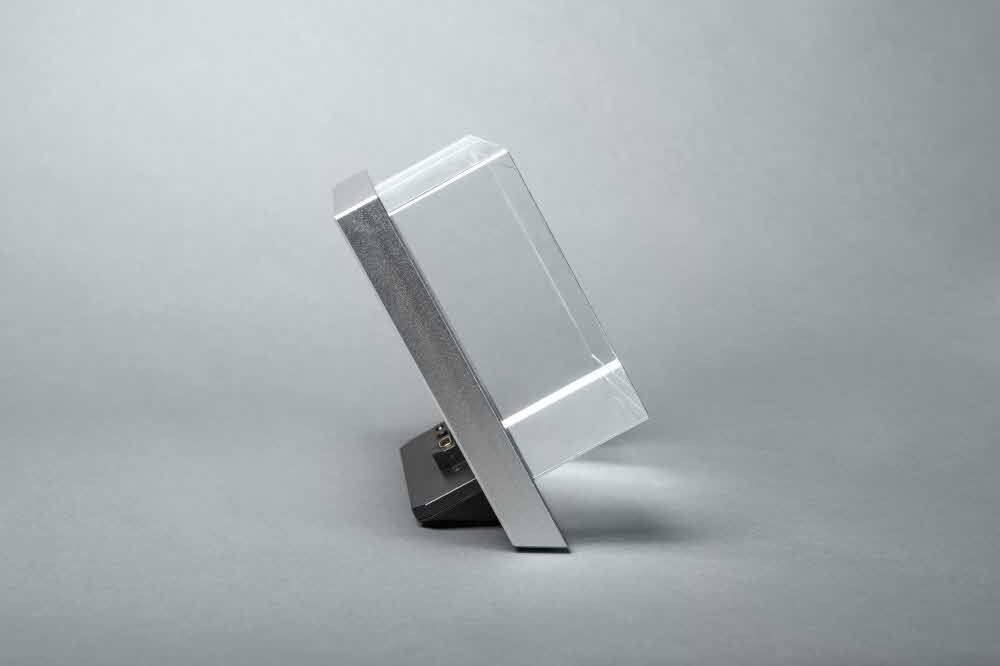 Even if it is not such an interactive method, you can display various figures such as seeing from the front or side, or making the background transparent by displaying the digital figure in the walking glass.
The product is sold through the official site at $ 600 for an 8.9-inch model and $ 3,000 for a 15.6-inch model. More information about the product can be found here .