According to a report by Bizzabo, an event management platform company, 79% of cryptographic event attendees are men.
According to analysis of registration information on 100 cryptographic events held in 15 countries, the majority of participants are male. The survey used data from the United States, the United Kingdom, Belgium, Canada, Israel, Hong Kong, China and Australia. The United States had the largest number of registrants and attendees.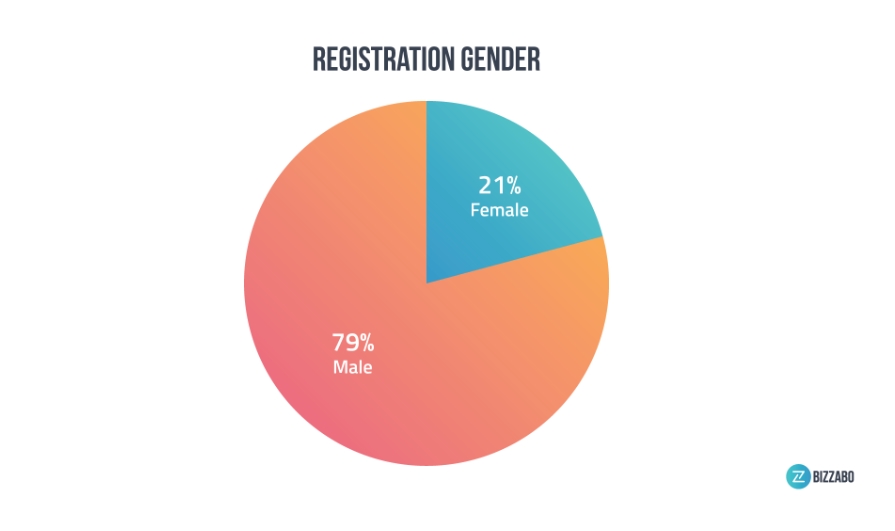 Of the attendees, 57% were employees in the financial sector and 14% were in the IR industry, 13% in computer software, and 10% in banking. Alon Aloyi, co-founder of VisaBoard, said that not only in the tech industry but also in the entire cryptography, there is lack of sexual diversity. In terms of financial services and technology, there is a general difference in gender ratios.
When Visa reported the Sexual Diversity report in November last year, 70% of the event participants in the US, Canada and the UK were male. Women's involvement in the cryptography and block-chain industries may not have been on yet, but the UK cipher exchange, Block Change, said in a June report that the number of women considering investment in cryptography doubled from the beginning of the year. For more information, please click here .