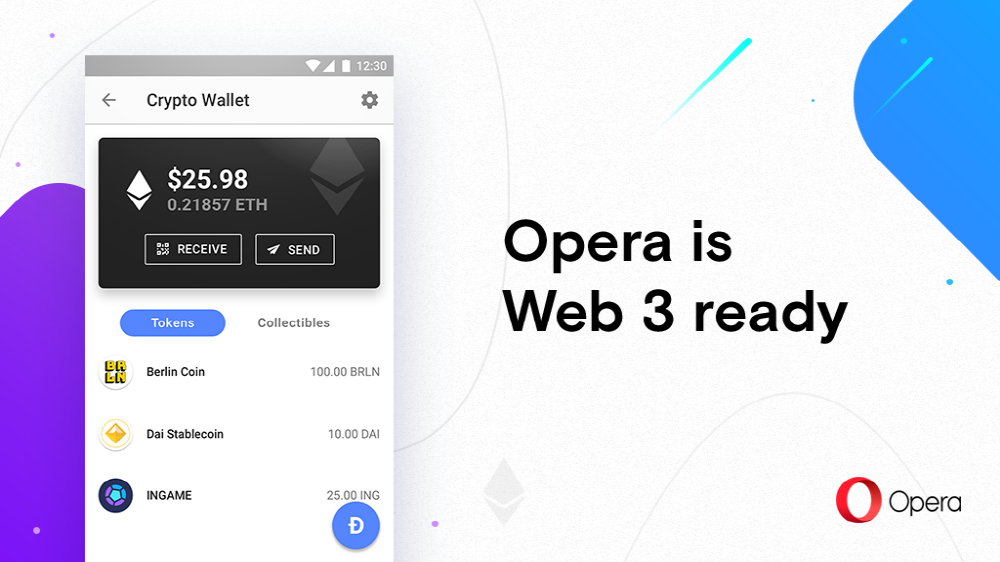 Web browser Opera (Android) version of the new features added to the browser can be purchased through the browser.
According to the press release, Opera has partnered with Safco, a cryptographic company. SAFERO is available to users in Sweden, Norway and Denmark. According to the opera, Safero is a registered company in the Swedish Financial Supervisory Service (FSA).
With the addition of this feature, you can buy Etheriums through the Opera browser. Opera announced its Web 3.0 browser for Android in Dec. last year, which allows users to use distributed applications with built-in password wallet and etherium support. Imperiums purchased with new features are immediately available in the DAPPS.
In addition to Opera, in August last year, the desktop version browser was equipped with a password wallet function. In addition to Opera, HTC recently announced that its first native block-chained smartphone will be equipped with a distributed browser called Brave, and other products with password-protected or block-chain-related functions are appearing in browsers.