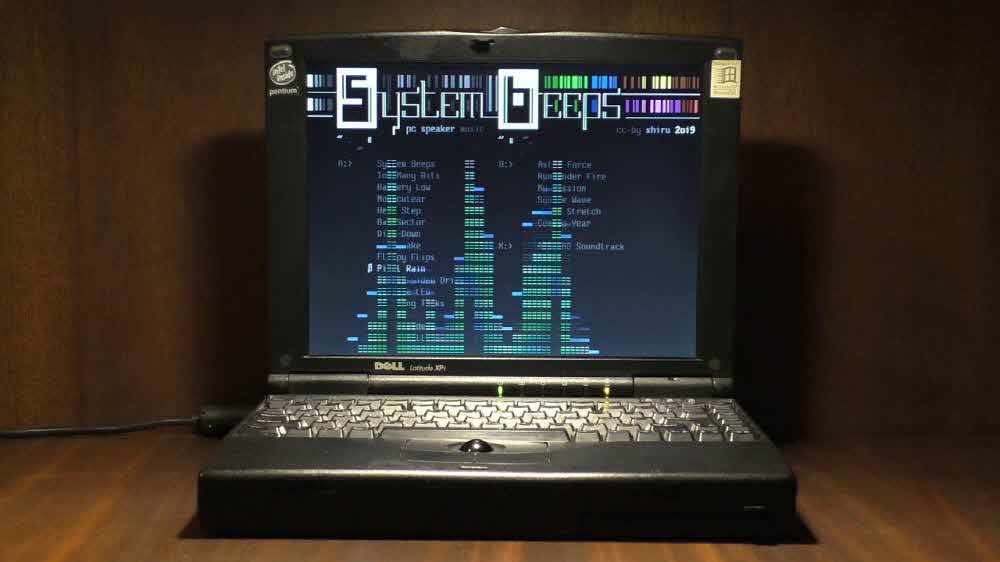 Chiptune Sound has not changed since the 8-bit Famicom. Aleksandr Shemenov (Александр Семенов) says he made a regular album using MS-DOS with this kind of chip-tune sound, composing it with a warning sound from the mainboard's built-in speaker.
Most of the sound that the motherboard makes is used for PC diagnostic purposes. A simple beep and a message tell you if the power is on or if you have successfully saved the configuration changes or if all the hardware is working properly. Until the advent of dedicated sound cards in the '80s, game developers had to make soundtracks and sound effects for DOS games with these beeps. However, later ChipTune composers use game machines like Game Boy, and composing using MS-DOS has long been a relic.
It took a year and a half for Shemenov to produce such an album. It contains a lot of tricks and techniques. The length of the 23 songs and 26 minutes into the album are not LP records or cassettes but are divided into A and B sides. If you have 42KB of space on your PC, you can download it and play it with x86 or DOS simulator.
This way, he can listen to his music, but he has had many difficulties in composing. It's because of the limited functionality of the hardware that can not be reproduced, it's the only way to make a sound. For more information, please click here .