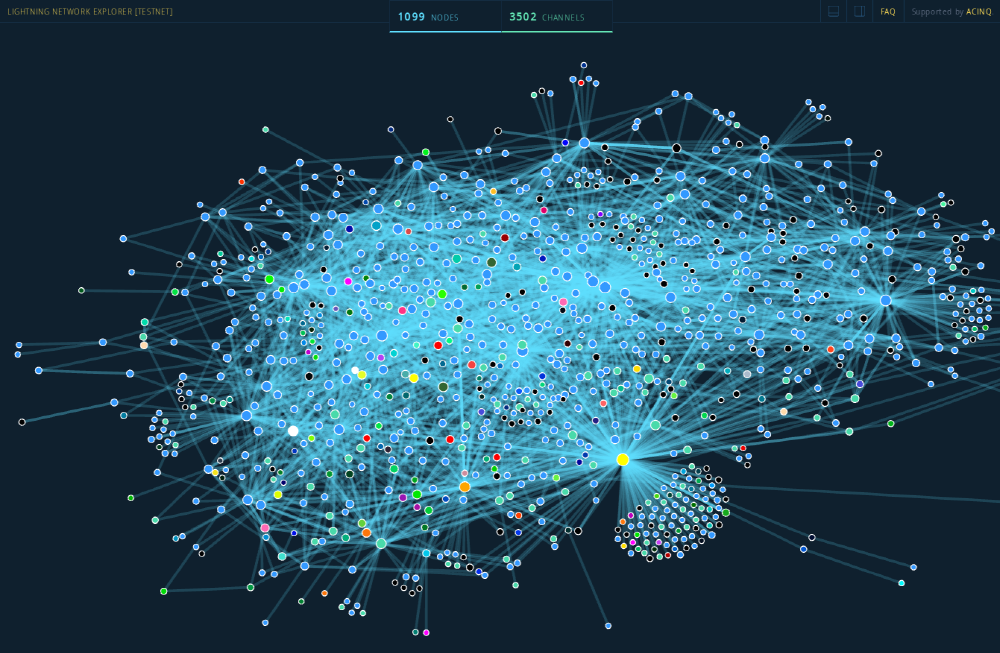 The popularity of Lightning Network continues to rise. The Lightning network reportedly has 6,436 nodes, 28,535 channels, and 710 BTC processing power. The number of nodes and channels, as well as the network processing capacity, have increased by 15, 35, and 29%.
Of course, the United States accounts for most of the nodes and channels at nearly 80% of the network capacity. However, Toronto has the largest number of nodes. Toronto was also named the third most influential city in the world. The second largest processing capacity is Frankfurt, Germany. First place is Ashburn, Virginia, and fourth is Nuremberg, Germany.
Top 20 cities that have been named in the comprehensive statistical evaluation include Berlin, Hamburg, Singapore and Amsterdam. Lightning networks are showing the most active circulation in the US and Western Europe.
Lightning networks are receiving the attention of the community. Not long ago, Startup Fold launched a service that enables bit coin payments through the Lightning network. Recently, the Torch Lightning Network has also gained popularity with the support of twitter CEO Jack Cities, which also supports relay transactions between nodes.
Twitter is also able to send bitcoin chips using the Lightning network. It means that you can send a small bit of coin to your favorite tweet instead of just pressing "Like". Tippin showed Google Chrome extension in February. This allows app users to do bit coin remittance using Twitter's Lightning network. If you add the Tiffin Chrome extension, it will be fine for every tweet, or you will add a small feature next to the Retweet button. For more information, please click here .