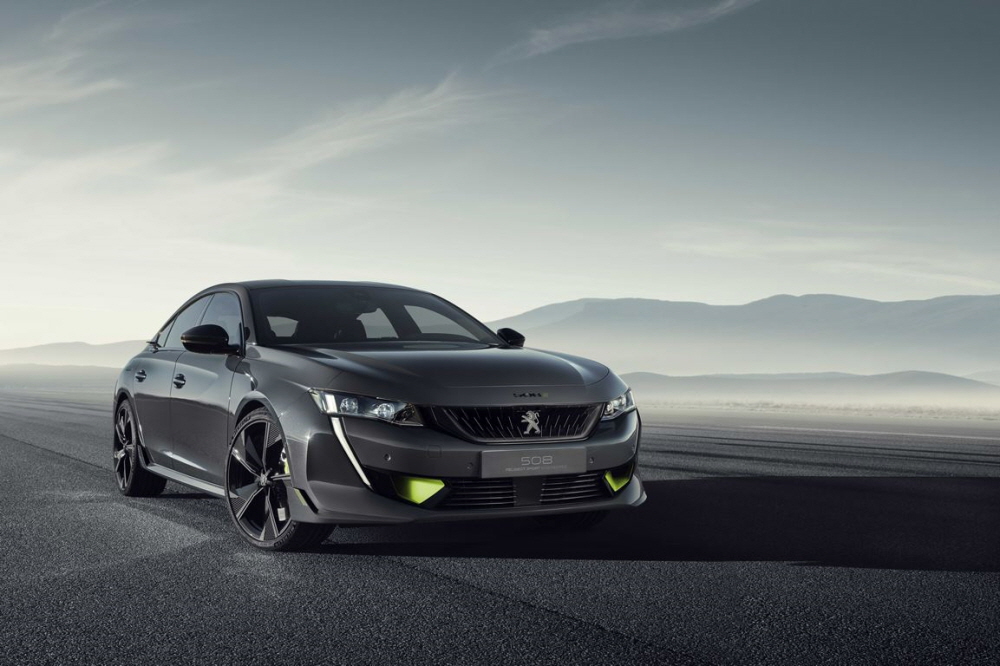 Concept 508 PEUGEOT SPORT ENGINEERED is a plug-in hybrid concept car announced by Peugeot for the Geneva Motor Show.
The concept car will tell you that future cars will have a direction to reduce emissions, but will not be a fun car. Peugeot's concept of offering high-performance as well as driving pleasure.
The Peugeot Sports Division has developed a 508 model based on a year ago, and it's not just a four-door sedan, but a sophisticated loop line and rear hatchgate, which is called the Fastback coupe sedan. Here we show the power train that combines gasoline engine and electric motor.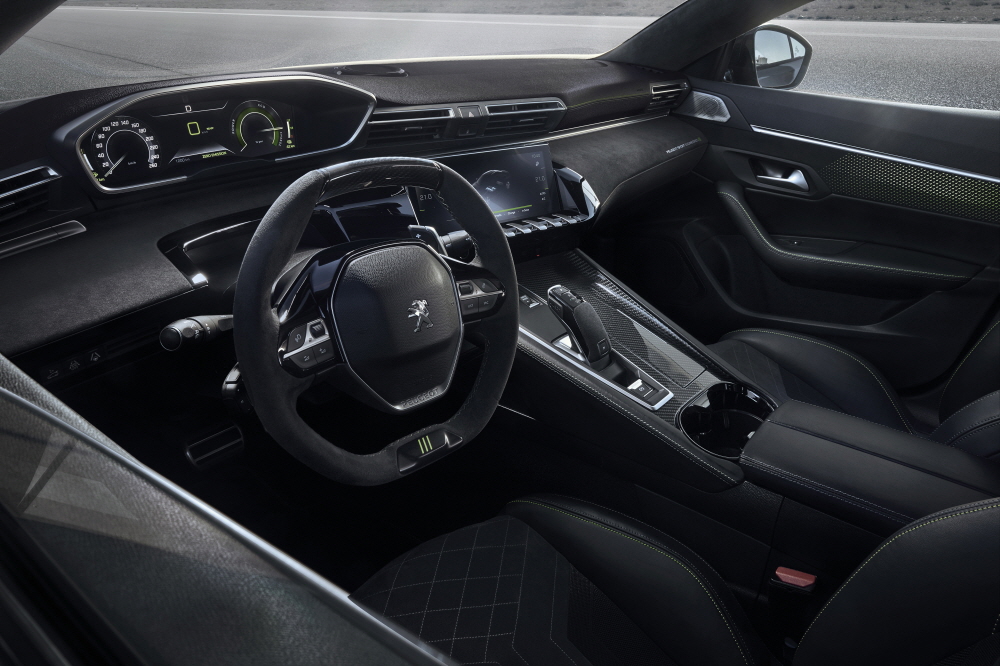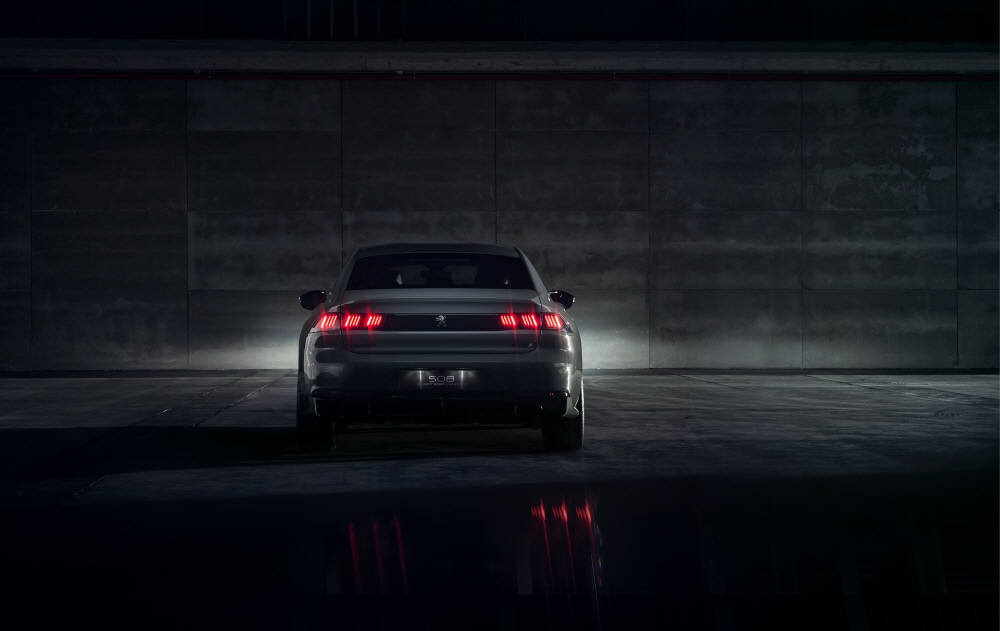 The 508 hybrid will be equipped with a 1.6-liter inline four-cylinder engine with 200 horsepower, a hybrid 8-speed automatic transmission and a 110-horsepower electric motor. The four-wheel-drive model added one more motor to the rear. The motor output that drives the rear wheel is pulled up to 200 horsepower. The system has a maximum output of 400 horsepower and a maximum torque of 500NM with a zero backlash of 4.3 seconds.
Concept The Kajiman Concept 508 was designed in a realistic imaginable range. The front bumper expands the holes to enhance airflow and improves cooling performance, while the combined grille is made with 3D printer technology. The rear diffuser adds aerodynamic performance.
Michelin's Pilot Sports 4S tires 245 / 35R20 were mounted on a 20-inch wheel and the brakes were reinforced with a four-piston caliper + 380mm disc.
The interior is black leather, the steering wheel takes some carbon fiber and has a touch screen display. For more information, please click here .