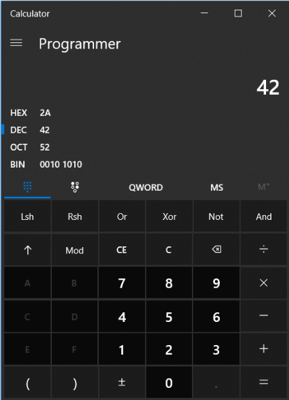 Microsoft has openly sourced the Windows calculator built into Windows 10 under the MIT license, and released the source code to the Hewlett-Packard hub. In the future, everyone will be able to participate in the development of Windows calculators.
The latest version of Windows calculator built in Windows 10 supports calculations based on arithmetic operations like general calculators, a calculator that uses various functions, a programmer mode that performs bit operations, and various functions such as currency and unit conversion.
The source code is written in C ++. The execution condition is Windows10 version 1803 or later. You need to install the latest version of Microsoft Visual Studio, the optional C ++ Universal Window Platform Tools extension XAML Styler, and the latest version of Windows 10 SDK. The free community version of Microsoft Visual Studio is enough.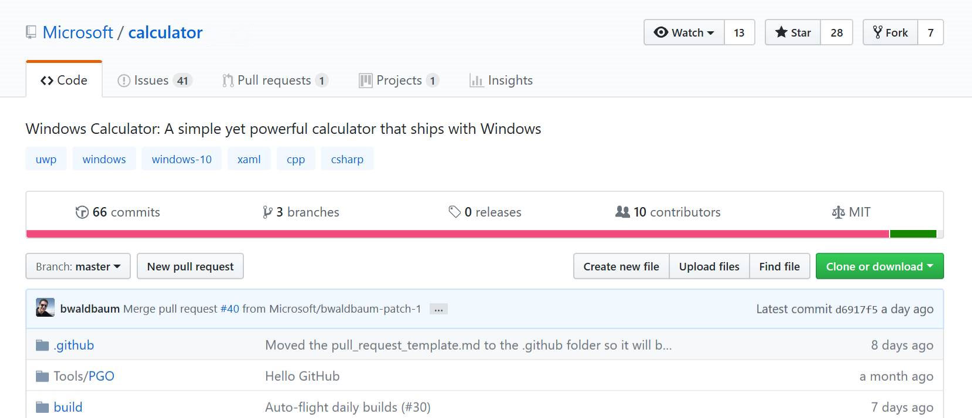 The open source scope of the Windows 10 calculator includes builds, unit tests, and product roadmaps in addition to the source code. Microsoft says anyone can participate in the development of Windows calculators. According to development standards, developers can participate in discussions, report problems, modify them, or suggest new feature ideas. It is possible to design and build with Microsoft engineers.
Microsoft said it aims to work with the community to build a better user experience and will encourage fresh perspectives and active participation to clarify the future of Windows calculators. For more information, please click here .