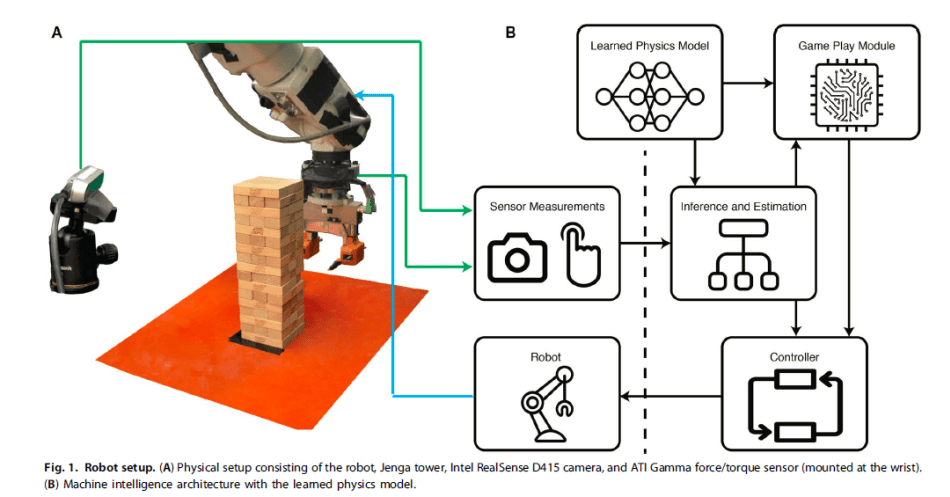 MIT researchers have developed a robot that learns to learn Jenga using human visual and tactile feedback, like tactile feedback. Robot fingers can sense block friction and motion.
Visual data is important to robots. Camera plays an important role in determining the shape and location of Jenga's tower. But the most impressive thing about this research is that the robot itself can feel the tactile sense of the robot itself, rather than the way it is played, the block motion, or the interaction. It learns how to play on top of each other so that you can recognize that there is play between the blocks, and keep balance. Learn how to play the game through over 100 plays.
The reason for this study is that robots used at factories are now programmed to perform only certain actions or behaviors. Such a robot arm contributes to the efficiency of the work, but a cost increase such as a robot is required for each work. But what if you can multitask with only one? As the robot interacts with the surrounding world through visual and tactile feedback, the robot will be able to learn how to use force, such as gravity and friction, so that it can be used as a versatile robot. For more information, please click here .