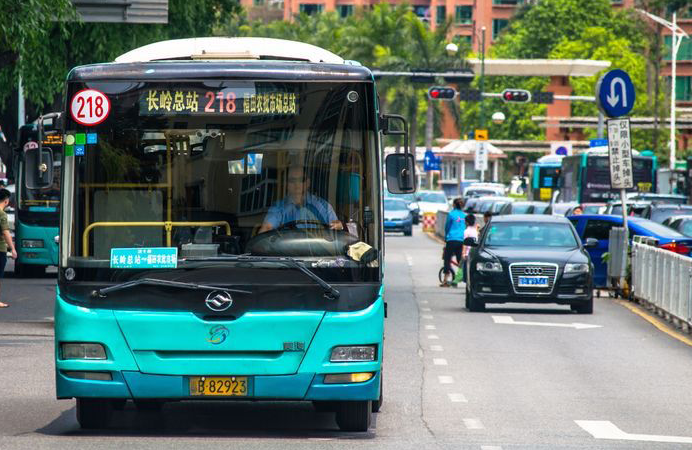 Shenzhen was a fishing village with only 30,000 people until the late 1970s. But now it is called Red Silicon Valley, Silicon Valley of China. However, Shenzhen does not stay here, but is trying to be reborn as a high-tech transportation city by replacing 16,000 electric buses and 22,000 taxis with electric cars.
Shenzhen buses began operations in 1975. As of 2018, there are currently close to 1,000 routes, equivalent to a population exceeding 12 million. The diesel engine bus has been in operation for a long time, but the noise and air pollution are so severe that the government has begun to promote the transportation of electricity. I had to buy an electric bus of 1.8 million yuan (KRW 290,000) per unit, but most of them had subsidized me, so I took out all the 16,000 buses in the city.
There are 40,000 filling stations in Shenzhen city. In the case of the Shenzhen Parshi Group, which operates some of the bus lines, it has its own charging facility in 180 sales offices. A sales office in Shenzhen can charge 20 electric buses at the same time. Charging time is 2 hours, so if you charge once, it runs 200km, so there is no obstacle in the scope of business line.
One of the biggest reasons for this change was the Chinese regime that ruled by the ruling party. After all, the bus has already been replaced with an electric car by the end of 2018. The Shenzhen group alone has 4,600 cars, and 22,000 cars have been replaced with electric cars at once. As I mentioned earlier, the charging facilities are scarce, so they are often fighting for charging facilities.
London, meanwhile, is expected to turn every two-story bus into a hybrid by 2019 and all buses into a zero-emission vehicle by 2020. New York also plans to turn every bus into an electric car by 2040. For more information, please click here.