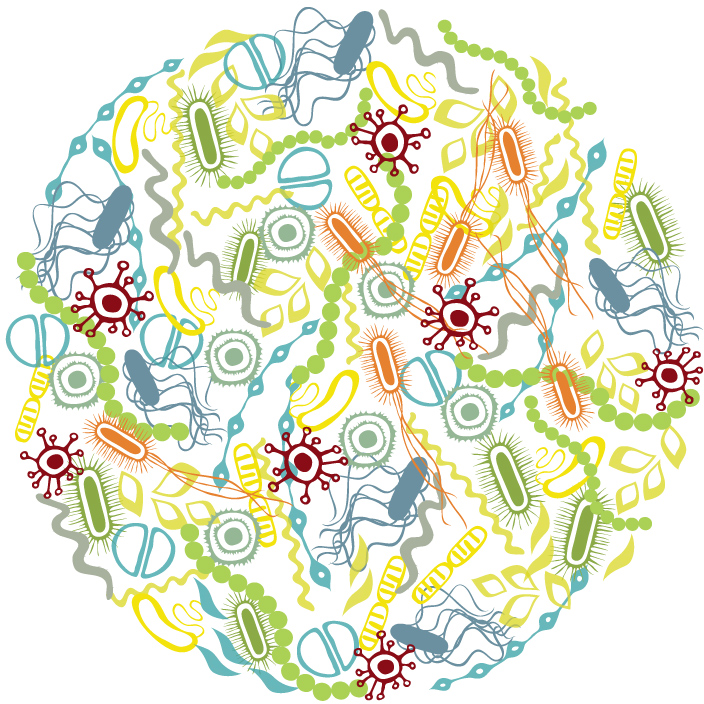 There are many bacteria on the sides of people. These bacteria come from the intestines of humans. A living bacterial microbiome coming in from the stomach side, intestinal microorganisms help digestion and health.
In recent years, fecal microbiota transplantation (FMT), a fecal microorganism group transferring microbiome from person to person, has been used to treat bacterial infections. In fact, FMT treatment for bacterial infections has shown good results, close to 90%. FMT is expected to treat various symptoms such as inflammatory bowel disease and type 2 diabetes mellitus.
This is the reason why it is noteworthy. The sides can provide microbiome. Among donors (?), There are people who have a special mutation that has a particularly high success rate. According to a paper published in the journal Frontiers in Cellular and Infection Microbiology, there is a super donor that offers such a particularly good side.
Justin O'Sullivan, a biologist at the University of Auckland in New Zealand, says that the extraordinary aspect of such a super provider is two times more likely to be successful than the average. Of course I do not know why yet. The next goal is to find out what the super provider's special reasons are and why. Knowing the reason may increase the chances of success for FMT and may be useful for many diseases such as Alzheimer's.
The extraordinarily good side of a supporter is that it contains a lot of bacteria and helps build up the proteins and chemicals your body needs. Something that could be a mutated stigma, including the key bacteria that helped create it.
But it does not solve all that there is a particular bacteria. The super-donor's bowel and the special side are different from the patient's transplanted bowel. In other words, no matter how good or special the transplantation of the patient's intestines can be successfully received the treatment can be successful. The research team is expected to be involved in the success of FMT, including the patient's genes, natural immune system, and diet.
FMT can not be said to say that there are still few new therapies and nothing is certain. Meanwhile, the National Institutes of Health announced the implementation of a 150-person FMT treatment trial, while trying to investigate whether it is effective to take capsules instead of transplantation through an enema. In the near future, it may be a common treatment. For more information, please click here .