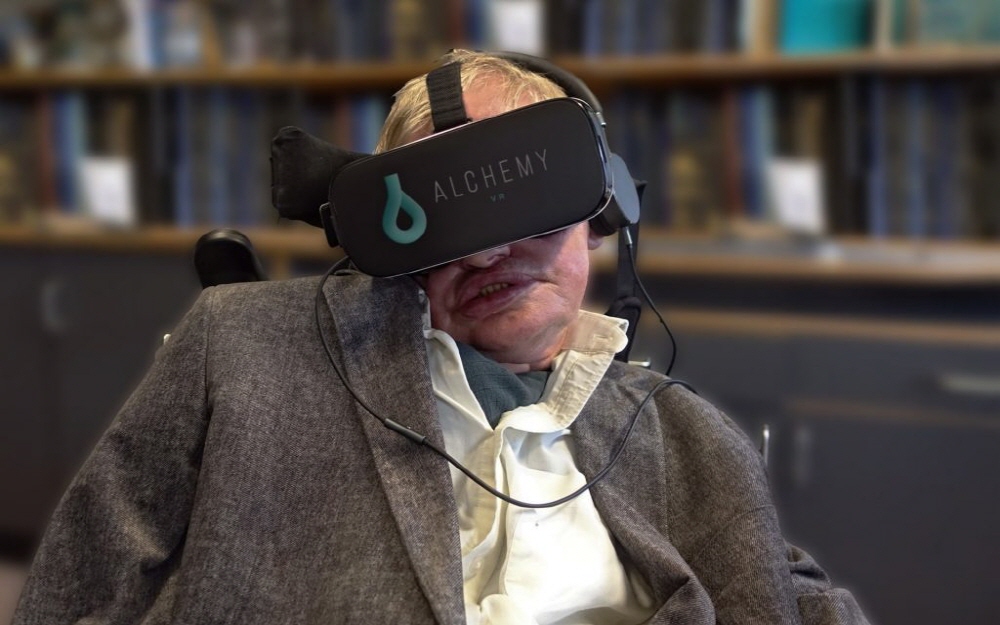 Stephen Hawking is a theoretical physicist who died in March 2018. A year later, his name appeared in an auction, or a commemorative coin came out, and many still feel sorry for his death.
But what he left was a virtual reality content that he participated in in his lifetime. Black Holes Immersive Experience is that. According to Atlantic Productions, whose content is under development, he will be able to experience space travel while listening to Stephen Hawking's commentary. Details of what VR headsets are available yet are not known.
According to the official site of the Stephen Hawking Foundation, Atlantic Productions is also producing a documentary by Dr. Stephen Hawking. Both VR content and documentary will be released in early 2020.
VR content is spent about two years on production. The daughter of Stephen Hawking, journalist Lucy Hawking, said her father was always looking for innovative ways to explain science to the broadest audience possible, and was pleased that she was attracted by the potential of new technology to capture the audience .
VR content will not only travel with Black Hawk along with Stephen Hawking, but will also provide visibility to the universe with a description of scientific theory. For more information, please click here .