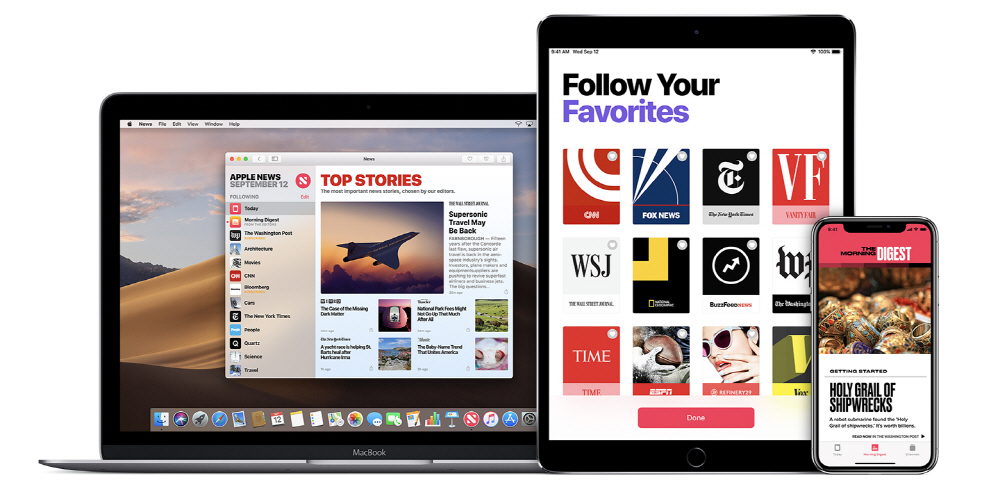 Apple has announced a subscription service. First news. In a special event on March 26, Apple News announced that it had evolved Apple News, an existing news app.
As Apple announced the launch of Apple News Plus, Apple said the news app is already the most demanding app and will evolve it to read a variety of magazines. That's Apple News Plus.
Apple News Plus supports a variety of magazines. It allows you to view digital version magazines as well as existing Internet articles. It can be used not only on the iPhone but also on the iPad. Famous media and magazines such as the LA Times and the Wall Street Journal are also available. Apple needs more than $ 8,000 a year to read a lot of magazines and newspapers, but stressed that Apple News Plus lets you read about $ 9.99 a month. Apple News Plus can share with family members. The service started in the US and Canada immediately, and the UK and Australia are expected to start service this fall.
The next game. Apple also introduced Apple Arcade, a subscription-based game service. The service itself is a fee, but if you pay the fee, you can freely use more than 100 high quality games. Apple says there are a lot of great games in the App Store, but most of these games require paid in-game or even in-game billing.
There are over a billion people around the world who play games through iOS, and the app store provides over 300,000 game apps. Apple says that even with free game apps, if something is in the game or if you need to charge in-game, something will be a nuisance. That's why Apple has worked with game developers and distributors around the world to create Apple Arcade.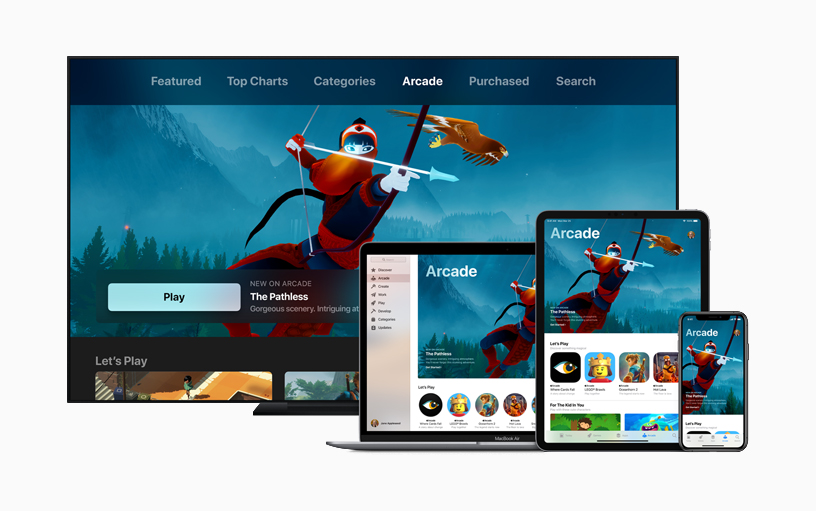 In the video released by Apple, Final Fantasy developer, Hironobu Sakaguchi, introduces Fantasian, which is being developed for Apple Arcade. The game stage is not created with 3D CG but physically created diorama and photographed it. This can be seen as a "proof of cooperation" that great game developers and distributors are working with Apple to create these new services.
As mentioned above, Apple Arcade has more than 100 new exclusive game apps. If you have an Apple device without advertising or additional games, you can play and of course you can enjoy offline. The Apple Arcade is expected to launch in the fall and will be available in more than 150 countries and territories.
Next is TV. Apple has also announced Apple TV +, which makes it easy for Apple TV to evolve into a video delivery service and offer paid subscriptions.
Apple has already launched Apple TV, a set-top box that can be connected to TVs. However, existing iOS devices can not manage favorite programs, sports use ESPN and DAZN, and streaming uses Hulu and Amazon Prime.
That's why you need to be able to pay only for the content you want, centrally manage video content with one app, be able to choose from on-demand and free advertising, view it all online or offline, TV channels (Apple TV channels) will appear. This means that you can solve the video you watched separately with your app. You can manage streaming services, iTunes movies, paid cable TV, and satellite broadcasts.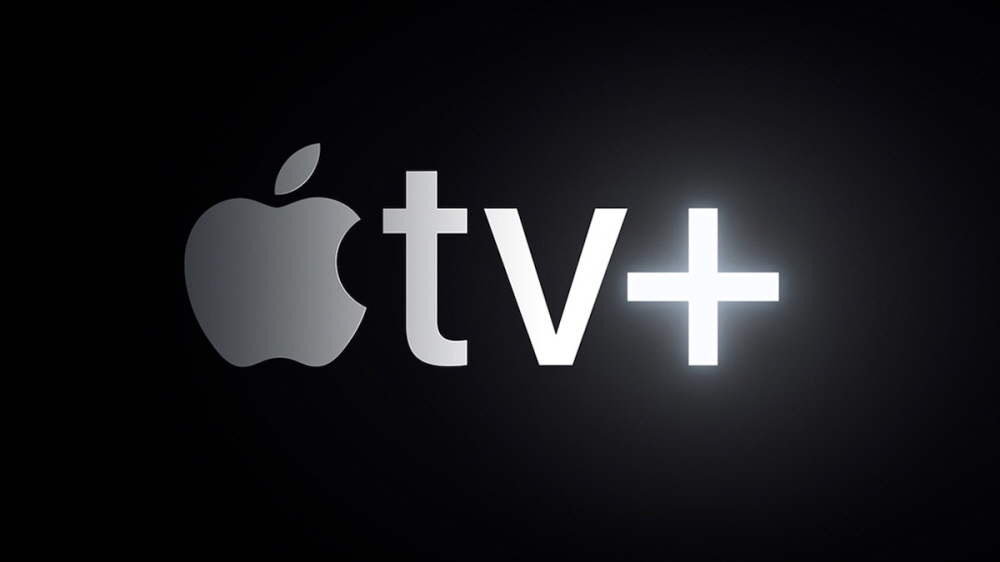 With Siri, a voice recognition secretary, you can browse the contents of various services and use recommendation functions. You can segment your favorite subscribed channels and available channels, and classify content such as movies, TV shows, sports, and children.
The Apple TV channel will start in May. It can be used in smart TVs such as Samsung, LG, Sony, and Vizio as well as set-top boxes such as Amazon Fire TV. Apple TV is in service in 10 countries, but Apple TV channels will expand it to more than 100.
Unlike Apple TV channels, Apple TV Plus is a subscription-based video service that offers original content. Apple TV Plus offers Apple exclusive original content as an ad-free subscription service. The service will be available in more than 100 countries and regions and the service period is expected to come this fall.
Of course, this is already an analysis of Apple's announcement of news, games, and video streaming that Apple is likely to make a new ad for these services.
Apple is already complaining about the monopoly of the App Store. In mid-March, Spotify appealed to EU regulators to violate competition laws, and Kaspersky Lab sued the Russian antitrust authorities, saying that Apple is trying to eliminate competitor applications through its apps and iOS features.
Meanwhile, Epic Games hopes to distribute its popular game Fortnite directly to iOS users, but said it is not possible with the current Apple Terms. Moreover, Epic Games advocates that Apple should make policy changes to compete with the App Store and software sources. In other words, I would like to distribute the iOS version through its store, as well as offer the Port Knight for Android through the Epic Games store without going through the Google Play Store. To be more specific, I would like to avoid a 30% commission within the App Store.
In the music streaming, security, and games, there is a voice that appeals to Apple's monopoly. In the analysis that Apple can announce a new service by announcing new services such as news and video streaming.
Prior to Apple's official announcement, the New York Times expressed a lack of news services because it could rely on third-party platforms to lose control over its products.
Of course, at the moment, most of the magazines lacking online sources of income are reported to be willing to accept Apple's suggestions. Existing large companies are opposed to Apple's entry, while emerging media are actively collaborating and there is a possibility that there will be a new composition aiming at success like sporty pie. For more information, please click here.